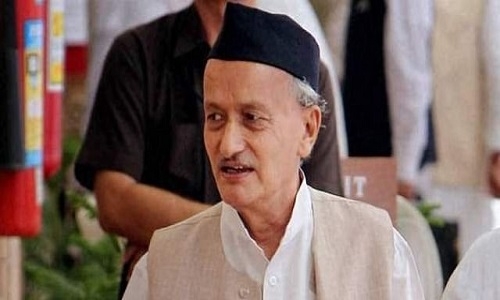 MUMBAI,
MAHARASHTRA Governor Bhagat Singh Koshyari, who has been in the line of Opposition fire over his remarks on Chhatrapati Shivaji, on Monday said he has expressed desire before Prime Minister Narendra Modi to quit the post. The former Uttarakhand Chief Minister said he would like to spend the remainder of his life in reading, writing and other activities.
"During the recent visit of the Hon'ble Prime Minister to Mumbai, I have conveyed to him my desire to be discharged of all political responsibilities and to spend the remainder of my life in reading, writing and other activities. "I have always received the love and affection from the Hon'ble Prime Minister and I hope to receive the same in this regard," a statement from the Raj Bhawan said. PM Modi was in Mumbai on January 19 to inaugurate and lay the foundation stone for several infrastructure projects. "It was an absolute honour and privilege for me to serve as the Rajya Sevak or Rajyapal of a great State like Maharashtra, the land of Saints, Social reformers and valiant fighters," Koshyari added. Koshyari, 81, took charge as the Maharashtra Governor in September 2019.
When Uddhav Thakeray-led MVA was in power, he had several run-ins with the Government on a range of issues including the appointment of 12 members to the State Legislative Council from the gubernatorial quota, which he never approved. The MVA had accused him of acting in a partisan manner.