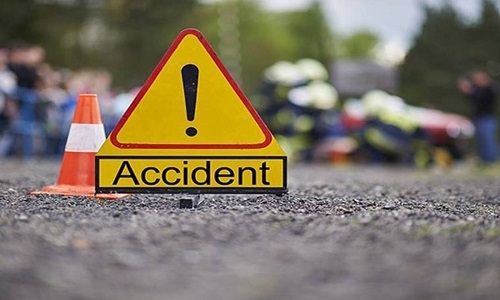 Staff Reporter
In a tragic incident, a man was killed after being hit by unidentified vehicle on Jabalpur-Nagpur National Highway in Manegaon area under the jurisdiction of Bargi police station. The deceased has been identified as Manoj Kulaste (32), a resident of Tikhari village in Chargavan.
According to Bargi police, they received information from Netaji Subhash Chandra Bose Medical College and Hospital that a man was admitted through 108 Ambulance Service for treatment of his critical injuries in a road accident. Learning about the incident, police reached the hospital where a man named Mukesh Saiyyam (38), resident of Aithakhera, Rampur in Tilwara informed that his relative Manoj Kulaste worked as labourer at firecracker factory in Manegaon area.
Manoj went for working at factory but could not return home next day morning. They started a search and received information that Manoj was injured after being hit by unidentified vehicle and he succumbed to his critical injuries undergoing treatment at Medical College and Hospital. Police sent the body for post-mortem after conducting Panchnama. Bargi police have registered intimation while further investigations are underway to ascertain reason behind the accident.