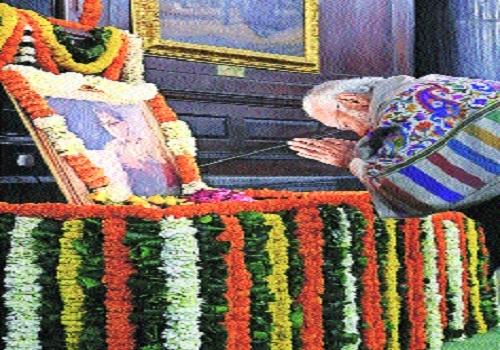 NEW DELHI,
PRIME Minister Narendra Modi on Monday paid tributes to Netaji Subhas Chandra Bose on his birth anniversary and said he will be remembered for his fierce resistance to the colonial rule. Modi Government had christened the day 'Parakram Diwas' in 2021 to mark the Azad Hind Fauj founder's birth anniversary.
"Today, on Parakram Diwas, I pay homage to Netaji Subhas Chandra Bose and recall his unparalleled contribution to India's history. "He will be remembered for his fierce resistance to colonial rule," Modi said in a tweet. "Deeply influenced by his thoughts, we are working to realise his vision for India," he said.
Attempts made to forget Netaji: Amit Shah: UNION Home Minister Amit Shah on Monday lamented that attempts were made to ensure Netaji Subhas Chandra Bose gets forgotten, but the Narendra Modi Government has taken several initiatives such as the setting up of a memorial in Andamans to honour his legacy.
Shah is on a visit here to commemorate the 126th birth anniversary of Netaji Subhas Chandra Bose. Addressing a gathering at Dr. B. R. Ambedkar Institute of Technology auditorium here, Shah said, "We cannot forget the contribution of Subhash babu in India's freedom struggle but the irony is attempts were made to forget him. "We will not let this happen (on attempts made to forget Netaji) and these initiatives by PM Modi ji are a symbol of India's indebtedness towards him", he said. Those who are brave are not dependent on anyone for their memory, he said.