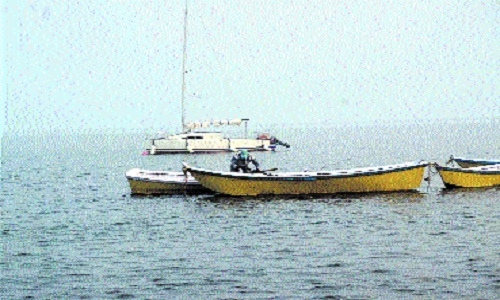 Staff Reporter
State capital got some relief from biting cold and dense fog on Tuesday after almost a week-long spell of the cold wave that had halted normal life and hit rail and air traffic.
Due to the arrival of south-west winds, the weather is changing. The temperature in the city has increased and the sun has started getting harsher. The moisture coming with the winds in the city has increased the percentage of humidity here. It has now reached 76 per cent. Due to this, it may rain in the cities of Gwalior and Chambal. Meteorologists have expressed the possibility of light rain at some places. Drizzle may also occur in Chhatarpur, Tikamgarh, Niwari along with Shajapur, Agar, Mandsaur and Neemuch of Malwa. There is no severe cold now: It is the weather, the department estimates that due to this change in the weather, there will be some relief from the severe cold for a few days. Night temperature will be in the range of 12 to 13 degrees Celsius in most of the cities.
At the same time, the mercury will remain above 24 degrees Celsius during the day. In the State capital too, the maximum temperature has reached 25 degrees and the minimum has reached 15 degrees. The weather will turn again in the next 24 hours. The new western disturbance is becoming active in the west. After this dark clouds will come.