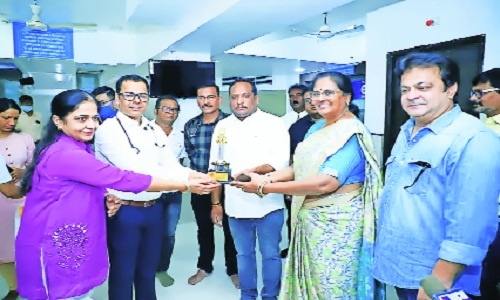 Business Bureau
Criticare Hospital and Research Institute, a dedicated Multi-speciality ICU is celebrating completion of glorious 15 years in service of critically ill patients. To mark the occasion, Dr Deepti and Dr Deepak Jeswani, Medical Directors organised a mega blood donation drive in the hospital.
The blood donation drive was organised in association with Jeevan Jyoti Blood Bank and Components. The drive was inaugurated by MLC Pravin Datke. More than 100 blood bags were collected during the drive.
Criticare Hospital and Research Institute is NABH accredited 40- bedded multispeciality dedicated ICU, facility in heart of the city. USP of this hospital is availability of ICU specialist round the clock along with state of art infrastructure life saving high end equipment like extracorporal membrane oxygenation, continuous renal replacement therapy, modular OT etc.
Dr Sheela Mundhada, Director of Jeevan Jyoti Blood Bank and Components, appreciated the social motives of Criticare Hospital management staff and team in organising blood donation drive every year. Ram Kushlani and Kishor Khobragade and team worked hard for success of the blood donation drive.