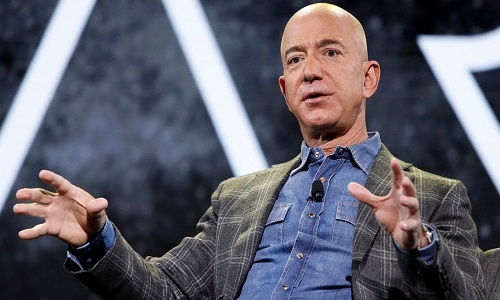 NEW YORK,
AMAZON founder Jeff Bezos is likely to sell the American newspaper 'Washington Post' to buy the football team Washington Commanders, according to the 'New York Post'.
The 'Washington Post' is believed to be up for sale by one logical suitor, who intends to submit a proposal, according to a source with firsthand knowledge of the matter. The source declined to identify the suitor. A second newspaper buyer and seller claimed to have heard rumours that the publication might be for sale. However, as per several media reports, a spokesperson for Bezos said the 'Washington Post' is not for sale.
A spokesperson for the journal -- the owner of which, News Corp, also owns the New York Post, also stated the paper is not for sale. Notably, Bezos bought the 'Washington Post' in 2013 for USD 250 million. New York Post reported that Bezos is 'looking to clear the way' to get the Commanders from embattled owner Dan Snyder. Reportedly, the Commanders, who have won three Super Bowls, lifting the Lombardi Trophy in
1983, 1988 and 1992, are seen by their potential investors as a sleeping giant franchise in a major market.