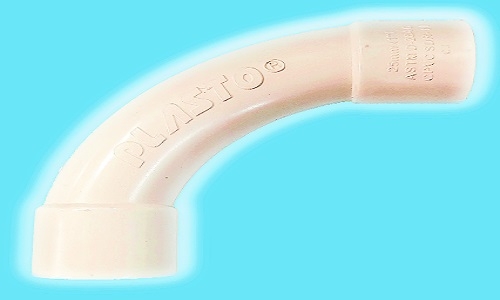 Business Bureau
Plasto, an innovator in plumbing and piping industry, launched its latest product called 'long bend fitting'. Available in CPVC, UPVC, and electrical conduit materials, this fitting offers unmatched performance and durability for any plumbing or piping application.
Plasto long bend fitting boasts a larger radius of curvature, allowing for a smooth flow of water without any restriction.
This feature significantly reduces pressure loss and maximises water outflow, making it an ideal choice for those looking to increase water pressure. In addition to its superior performance, the Plasto long bend fitting is also designed to eliminate sharp bends in plumbing and piping systems.
"We are extremely excited to bring this revolutionary product to market," said Vishal Agrawal, Director of Plasto. "Our team of engineers has worked tirelessly to develop a fitting that not only performs exceptionally well, but also addresses a common problem faced by homeowners and plumbing professionals alike. We are confident that the Plasto long bend fitting will quickly become a go-to choice for anyone looking to improve the performance of their plumbing or piping systems," he added. The fitting is available through Plasto's network of authorized distributors and dealers. For more information, visit www.plasto.in.