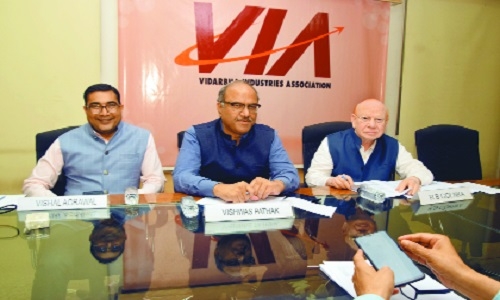 Business Bureau
Vishwas Pathak, Independent Director of MSEB Holding Company, Mumbai interacted with the members of the Energy Forum of Vidarbha Industries Association (VIA) and industrial fraternity recently at VIA, Nagpur and discussed the energy related issues, recently. Vishal Agrwal, President of VIA, and other members were present.
In the meeting, R B Goenka, Vice President of VIA gave presentation on 'Revision in Vidarbha - Marathwada Energy Incentive Scheme' as well as suggestions for restructuring of Incentive Scheme for Vidarbha, Marathwada, Uttar Maharashtra, D and D+ Areas.
Vishwas Pathak assured that, he will call a meeting with VIA representative in presence of Chairman cum Managind Director of MSEDCL at Mumbai to discuss the suggestions submitted by VIA.