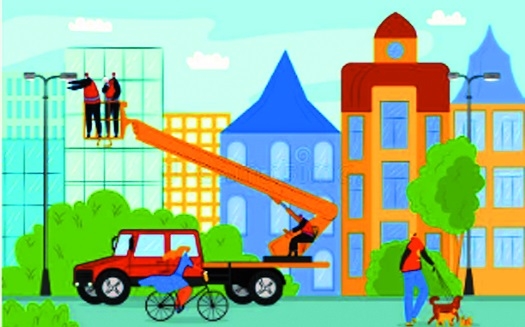 Business Bureau :
Torrent Power Limited (TPL), one of the leading brands in the Indian power sector, may soon take over the power distribution system in Nagpur city and adjoining areas. The private player that has a major presence mainly in Gujarat, has recently applied for distribution licences in parts of Maharashtra served by MSEDCL including Nagpur. It is gearing up to serve more than 3 lakh consumers in the Nagpur Municipal Corporation and adjoining areas of the district for a period of five years. On January 5, TPL has filed an application before the Maharashtra Electricity Regulatory Commission (MERC) for grant of distribution licence which was admitted by the commission. Going a step ahead, the company is now inviting suggestions and objections for the grant of the distribution licence under Section 14 and 15 of Electricity Act, 2003. As of now, the State-owned Maharashtra State Electricity Distribution Company Limited (MSEDCL) is distributing power in and around Nagpur where it is struggling on various fronts. Tampering of meters and power theft are some of the major concerns of the MSEDCL.
On the other hand, TPL has successfully reduced the distribution losses in many other places like Ahmedabad, Gandhinagar and Surat through robust metering and billing systems along with controlling pilferage of electricity. According to the company, it has ensured reliable and quality power supply to its consumers in Ahmedabad, Gandhinagar and Surat licence areas. TPL has created world class power distribution infrastructure in its areas of operation, including the creation of an extensive underground network. TPL also has its presence in Bhiwandi, Shil, Mumbra and Kalwa areas. It has been serving as a franchisee in Bhiwandi for the past 15 years and has been instrumental in improving the recovery of electricity bill arrears besides reducing the power distribution losses. TPL created history by entering into the country's first distribution franchisee agreement with MSEDCL for Bhiwandi Circle. In 2009 it was awarded the distribution franchise for Agra in Uttar Pradesh.
The significant reduction in aggregate technical and commercial (AT&C) losses in both Bhiwandi and Agra is a testimony of the company's operational efficiency. During the 2019 fiscal, the company was awarded distribution license for Dholera Special Investment Region (Gujarat) and distribution franchise for Shil, Mumbra & Kalwa (SMK) area (Maharashtra). In the 2021 fiscal, TPL emerged as a successful bidder for 51 per cent stake in licensed distribution operations in Union Territory of Dadra & Nagar Haveli, Daman and Diu.