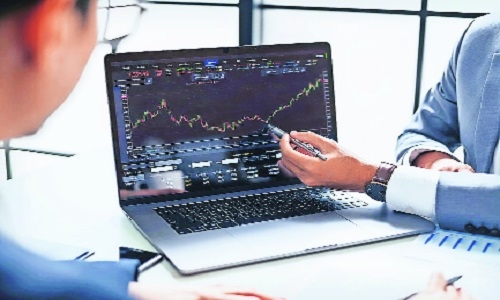 Business Reporter
INVESTORS flocked to Gold Exchange Traded Funds (ETFs), which are considered a safe haven during uncertain times, and put in Rs 841 crore in October, way higher than Rs 175 crore in the preceding month. Apart from the inflows, the asset base of Gold ETFs also surged in the period under review, as per data from the Association of Mutual Funds in India (Amfi). Meanwhile, pre-Diwali Dhanteras buying of gold and silver in India, the world's largest gold consumer, kick-started on a positive note on Friday on recovery of consumer demand with the softening of gold prices. "With the ongoing geo-political tensions, fear of continued hike in interest rates in the US, inflation still higher than expectations, and growth rate slowing down, the appeal of gold as a safe haven and hedge against inflation is expected to continue," Melvyn Santarita, Analyst and Manager of Research at Morningstar Investment Adviser India, said.
Moreover, Gold prices in recent times have come-off from all-time high levels, thereby providing some buying opportunity, particularly after a sharp rally it witnessed since March this year, he added. According to the data, Gold-linked ETFs saw an inflow of Rs 841 crore last month, as compared to Rs 175.3 crore in September. The category recorded Rs 1,028 crore in August, which was the highest monthly inflow in 16 months, and Rs 456 crore in July. Prior to that, Gold ETFs saw an inflow to the tune of Rs 298 crore during the April-June period after three quarters of consecutive outflow. The category saw a withdrawal of Rs 1,243 crore in the March quarter, Rs 320 crore in the December quarter, and Rs 165 crore in the September quarter. Gold, with its superlative performance over the last few years, has attracted significant investor interest, and the consistent surge in its folio numbers is a testimony to the same.
Investor accounts in gold ETFs climbed by nearly 27,700 folios to 48.34 lakh in October, from 48.06 lakh in the preceding month. This shows that investors have become more inclined towards gold-related funds. Additionally, the assets under management of Gold ETFs climbed 10 per cent to Rs 26,163 crore in the month under review from Rs 23,800 crore in September. Gold ETFs, which track the domestic physical gold price, are passive investment instruments that are based on gold prices and invest in gold bullion. In short, Gold ETFs are units representing physical gold, which may be in paper or dematerialised form. One Gold ETF unit is equal to 1 gram of gold and is backed by physical gold of very high purity. They combine the flexibility of stock investments and the simplicity of gold investments.