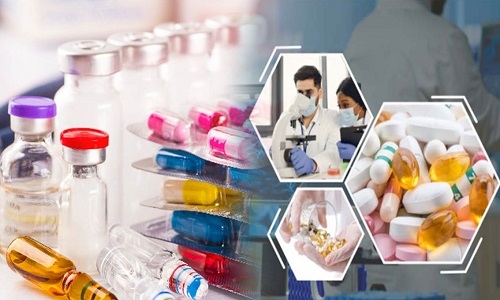 Business Reporter
The domestic pharmaceutical industry has the potential to grow by 4-5 times to around USD 200 billion in value terms by scaling up manufacturing and enhancing exports, a senior government official said on Friday. He noted that to reach a size of USD 200 billion by 2030 from around USD 50 billion currently, the industry needs to grow in double digits year-on-year while reducing dependence on imports and focussing on expanding exports. "The age of smart medicine is dawning upon us. The new therapies that will come to the fore in the next 20 to 30 years would deliver smart therapies virtually for every difficult illness that we know of today. We have to be ready for that age. We have to prepare for that age," Department of Pharmaceuticals Secretary Arunish Chawla said at a CII event here. He said the government is helping the industry with various policy initiatives, including production-linked incentives. "At USD 50 billion in 2020, we were a little over 10 per cent of our manufacturing sector.
By 2030 we need to be 20 per cent of the manufacturing sector in India," Chawla noted. To reach the goal, the industry needs to grow in double-digit year-on-year, he added. "We need to select and target a few sectors where we are still import dependent. We need to redesign policy framework and do it in such a way that, in ten years, we will become exporters in all these segments," Chawla said. He noted that the government is working together with industry and academia in order to help the industry reach USD 200 billion by 2030. "We are already exporting in most sectors, and we hope, the way new technologies are coming up and the way our academic institutions, our laboratories and our industries are working together in the research and development sector, we hope that we will be an exporter of nearly all most major medical technology products," Chawla said. He noted that silos need to be broken between academia, laboratories and industry.
A shift is required from publications to patents and a mechanism for research-oriented sponsored degrees from industry is the need of the hour to foster innovation, he added. The country must utilise its technical resources, demographic dividend, skilled manpower, forward-looking government policies and economies of scale to become a world leader in pharmaceuticals, Chawla said.