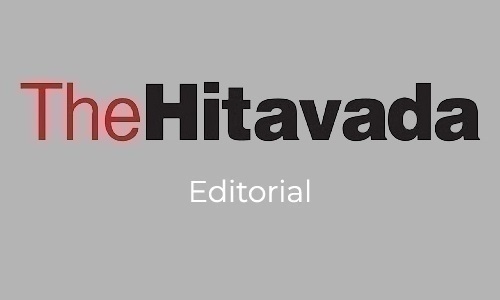 EXTERNAL Affairs Minister Dr. S. Jaishankar's two statements -- one made in his article in 'The Economist' and another at the second edition of the Voice of Global South Summit -- come across as reiteration of Indian values of global and integral humanism. At the same time, they must be interpreted as reflective of the concept of extended neighbourhood put to practice by India especially in the past few years. The reference to Indian values has been underlined by Dr. S. Jaishankar in simple words: "This is an India that is more Bharat." What a statement! It is expressions like these that have earned an endearing place for the External Affairs Minister in the hearts of the people not only in India but also abroad. His statement comes as a summary of Indian actions aimed at global good. This has been reflected in various actions viz. extending help to other countries during COVID-19 crisis, focussing on woman empowerment, deepening economic outreach through less-cash initiatives, managing a fine blend of economy, diplomacy, and democracy. Whatever the politically-oriented persons might say, the common people feel confident about India of today. This also has been proven on umpteen number of occasions.
More recent display of this confidence was at the time of the success of Chandrayaan-3. This confidence has also resulted in arousing aspirations among Indians in different segments of activity. The recent achievements in sports can be cited as fine example of how the components of democracy are inspiring each other. Hence, one believes Dr. S. Jaishankar's statement that deepening of Indian democracy has nurtured 'authentic and grounded politics'. For, irrespective of the tinted statements of politicians, the electorate is assuming the identity of one whole of democracy rooted in 'Bharatiya' values of collective growth. In this context one remembers Prime Minister Mr. Narendra Modi's statement as to how India is working on the Bharatiya value of 'Vasudhaiva Kutumbakam' (The World is One Family). As has been displayed during India's G-20 Presidency, India pitched for more inclusive forums. Accordingly, during India's G-20 Presidency, the grouping got expanded by way of inclusion of African Union as a Permanent Member. Following this concept of 'Vasudhaiva Kutumbakam', India has been making concerted efforts to make the voice of the Global South heard at International forums.
Hence, it has been hosting the Voice of Global South Summit. And, not only hosting for the sake of formality, but also seriously and sincerely following up the deliberations to the level of initiating the process for concrete decision-making. Obviously, this approach of converting the Bharatiya value into an idea practised by modern India has created a firm perch for the country to earn a well-deserved place of a trustworthy power in the world of geopolitics. In any grouping that she is in, India has earned a position from where her voice is heard carefully by others. May it be calls for tackling climate change or reforms of the International forums, India is backed by most of the powers. For, India, that is Bharat, has mastered the art and craft of conveying to the world that she is interested in global good without compromising on own culture and goals. This is the import of Dr. S. Jaishankar's statement that today's India is more Bharat.