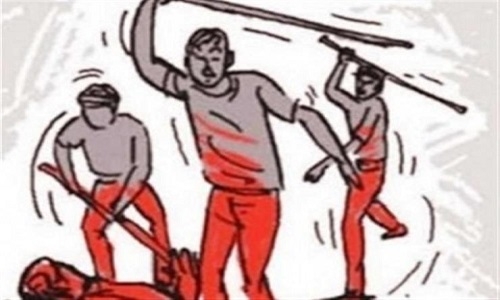 Staff Reporter
Three goons armed with swords created ruckus at Cyclone pub in Dharampeth after being denied entry late Friday night. The incident cast a shadow of fear among the customers at the pub. The accused have been identified as Devendra Madhukar Tikle (41), a resident of Vaishali Nagar, Sarabjeet Singh Surjit Singh Oberoi (41), a resident of Baba Budhaji Nagar, and Happy Singh Pradeep Singh Mataru (35), a resident of Plot No 869, Baba Budhaji Nagar.
According to police, the accused, who were drunk, first attempted to enter the 'Rasta' hotel housed in Ved Solitaire building at around 11 pm. The security guard at the entrance refused to let them in, which infuriated them. Sarabjit Singh hurled abuses at the security guard and left the spot.
The trio then went to Cyclone, another pub on the 16th floor of the building. Armed with swords, Sarabjit Singh kicked the pub's counter while Tikle and Mataru started vandalising the place. When the pub manager tried to stop them, they abused and threated him. The pub's bouncers managed to overpower them and drove them out. Terrified, most of the customers left the pub. On a complaint by pub owner Priya Santkumar Thakur (38), police registered a case under Sections 427, 323, 504, 506 of IPC read with Sections 4, 25 of Arms Act, 135 of Maharashtra Police Act and Section 85 of Maharashtra Prohibition Act.