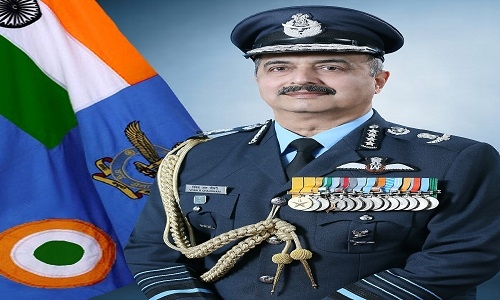 BENGALURU,
PRIVATE industries will play a very important role not only in enhancing Indian Air Force capabilities but also in increasing the productivity and production ability of defence public sector units, Air Chief Marshal Vivek Ram Chaudhari said on Sunday. Responding to a question during a session at the Synergia Conclave 2023, he said the private industry also needs to ensure that they match up with the production capability to ensure that the rollout of fighters that the Air Force orders takes place on time. He said there is definitely a huge role for the private industry to enhance IAF's capability by helping the lead integrators roll out aircraft.
"Without doubt, the private industry will play a very important role, not only in enhancing our capability but also in enhancing the productivity or the production capability of the defence PSUs," the IAF chief said. "What we have to understand is that though we place the order on the defence PSU for any equipment, they (the private sector) will perform primarily the role of being lead integrators.
"The large number of components and spare parts that go into making the aircraft as a whole come from many private industries in the country," he added. Responding to a question on the indigenous capacity of India, he said huge steps are being taken to ensure the indigenisation of key components. He said the ongoing indigenisation efforts cover key components such as radars, avionics systems and Electronic Warfare (EW) systems, fostering self-reliance. "The reliance on some foreign OEMs (original equipment manufacturers) will probably remain for a few years... Hopefully after that we should be completely independent of the foreign OEMs for niche technologies also," he said.