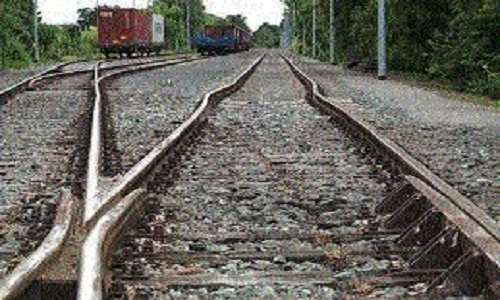 By Ankita Garg
In order to save the trains from casualties, railway is set to start trial of country's first Continuous Rail Broken Dictation (CRBD) at Bhopal- Bina rail section. The trial of CRBD system will be held between Saurai- Sumer stations in December 2023. Experts said that crack in railway track during winters is common. They said CRBD system will be resolving the issue. The system inform to the railway control room before the track get damage. Railway will be spending around 1.5 crores on this system. The system is being design with the help of Research Design and Standard Organisation (RDSO). In the past five years, Railway trap has been broken 11 times during winters in Bhopal-Bina section. Concerned over the higher incidents, railway has decided to start the CRBD system from this section only.
According to railway officials 11 different incidents have been reported from Bhopal- Bina section in past years where railway trap was broken.
They said generally railway trap breaks during winters. CRBD system informs to the control room on time that help to resolve the issue. A senior railway officer informed that during winters railway track get crack or break on Delhi, Jammu, Uttar Pradesh routes but there are no such stations having minimum distance. Concerned over the requirement, railway has decided to make trial of the system in Bhopal railway division. Railway engineers said that artificial intelligence will be used to get accurate result.
The system is being prepared with 5G internet, modern information system so that information of damage track can be reached immediately. Railway PRO Subedar Singh said, "Rail is most important component of track and reliability and safety of any railway system is dependent of reliability of rail for the function is provided for. It is essential that continuity of rail for carriage of rolling stock over it is maintained at all time. In present system continuity of rail is ensured on daily basis by patrolling in morning hours by Keyman who travel from one end to other over the specified length and observes the continuity of rail, raises alarm and takes necessary action in case of rail cracks. CRBD system is being developed for further trail on Bhopal- Bina track that would detect the crack track."