Rai Udyog Group offering Diwali discount on flats and shops in Rai Arcade scheme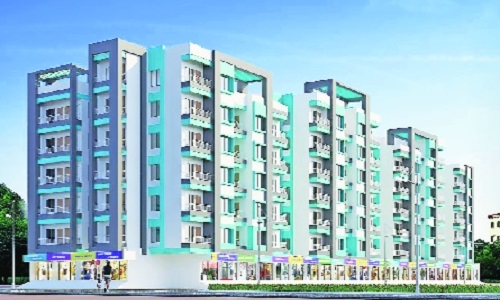 Business Reporter
Rai Udyog Group is on the verge of completing its commercial and residential project 'Rai Arcade' complex at Mankapur on Koradi Road. The project has 28 shops and 83 flats which are ideal for residential as well as commercial purpose. Rai Udyog Group has started bookings for the shops and flats that are being done on first come first serve basis. On the occasion of Diwali festival, Rai Udyog Group is offering special discount. Home seekers may buy 2BHK flat at a rate of Rs 21 lakh and 3BHK flat at the rate of Rs 25 lakh. Rai Arcade after completion will prove to be a landmark and important destination for the residents of Mankapur. Rai Arcade project offers a golden opportunity for middle-class people who want to own a shop and flat.
People who are looking forward to start their own business may also buy shop in the scheme and flat. It will prove very beneficial for them in the long run. Rai Udyog over the past 30 years has built an impeccable reputation among the people. Rai Udyog Group has successfully completed more than 50 projects over the past 30 years. This is a big achievement for the group. All the projects of the group provide high quality construction at affordable prices resulting in the all the project getting sold out within a short period of time.
Finance options are available from leading banks. Rai Arcade is located at prime location at Mankapur, Koradi Road. The legal advisor for the project is Adv Tasheen Raza, architect is A G Jirpude, financial advisor is Alka Tiwari and structural designer Devendra Patel. For more details and bookings, interested may contact the Rai Udgoy (M: 9561890999, 7770064199).