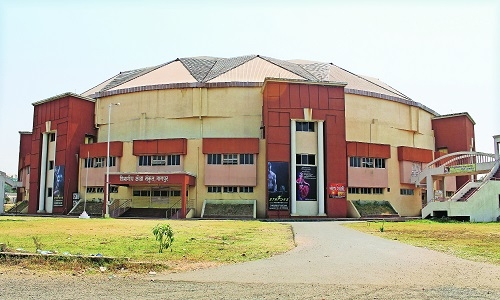 By Paritosh Pramanik
THE Maharashtra government has proposed Rs 491 crore State Sports Budget out of which Rs 100 crore has been allocated for the Divisional Sports Complex in Mankapur. The sports complex, which is spread on 61 acres of land, has an athletics synthetic track apart from a multi-sport indoor hall at present.
Since its official inauguration in 2001, the development of the Sports Complex is at snail's pace. However, with Rs 100 crore allocated for the infrastructure development, it seems that more facilities would be added in near future.
In January, 2020, the then State Government had proposed an ambitious Divisional Sports Complex expansion plan worth Rs 123 crore. The plan included construction of an international standard swimming pool, shooting range, hockey astro turf, a multipurpose sports indoor hall, an athletics track for practice apart from renovation of the present indoor hall. The hockey astro turf and shooting range were proposed at the far corner of the premises, behind the athletics synthetic track gallery. But nothing moved since that announcement.
Shekhar Patil, Deputy Director, Sports, said that it is a good news that such a huge amount is proposed for Divisional Sports Complex in the State budget. "Its a very good news for all Nagpurians. Rs 100 Crore allocation for Divisional Sports Complex will help in developing best sports facilities at the complex. "The process of increasing and improving facilities have already been started and we will meet again soon to discuss the way ahead," Patil told 'The Hitavada' on Thursday. "We will try to provide the best infrastructures to the athletes. Grounds for various sports, be it football, hockey, or swimming pool, sports science centre, sports hostel will be definitely developed with this fund," assured Patil. When asked when the meeting regarding allocation of work will be held, Patil said, "the assembly session is going on in Mumbai and our Sports Development Committee will be meeting soon to chalk out the plan." The committee includes District Guardian Minister, Divisional Commissioner, Commissioner of Police, Deputy Director of Sports among others.