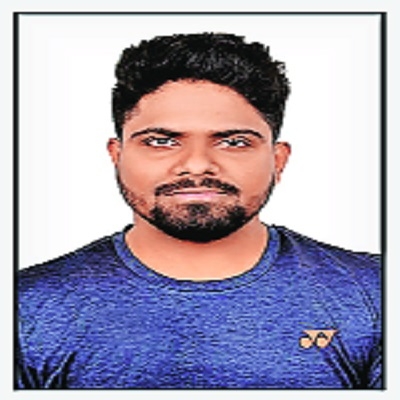 Sports Reporter
ADITYA Raju Galande became first national badminton umpire from entire Vidarbha region as he cleared National Grade-2 badminton umpire's examination conducted by Badminton Association of India recently. The examination was conducted by BAI during Yonex-Sunrise All India Sub-Junior Ranking Badminton Tournament at Indoor Badminton Hall, Sawai Mansingh Stadium, Jaipur.
During this National Grade-2 Examination, a council of five Badminton World Federation (BWF) technical officials was assigned by Badminton Association India. Girish Natu (BWF referee & umpire), Sudeep Barve, Shailesh Kulkarni, Ajendra Rai and CR Rajiv (all BWF umpires). In this exam, only two eligible candidates from all States of India were present and out of 55 candidates only 27 candidates successfully passed this exam. The result was declared by S Muralidharan, Chairman, TOC-BAI. Galande passed his state-level badminton umpires exam in 2016 at Mumbai. He was working as an umpire in Maharashtra Badminton Association from last seven years and also as referee and match control in Nagpur district badminton tournaments. He has been nominated for many international, national and state-level badminton tournaments as a technical official.
Galande has been congratulated by Arun Lakhani (President, MBA), Mangesh Kashikar (Sr Vice-President, MBA & Secretary, NDBA), Kundatai Vijaykar (President, NDBA), Shriram Purohit (Vice-President, NDBA), Bhavana Agrey, Anant Apte (Treasurer), Gurdeep Arora, Sneha Faizpurkar (all EC members of NDBA), Bhavesh Deshmukh, Anand Kasrekar and Nagpur district badminton coaches, players and technical officials.