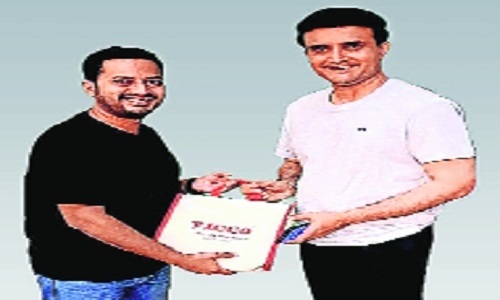 Business Bureau
Former Indian captain Sourav Ganguly is the new brand ambassador of Vicco Labs' iconic product - Vicco Shaving Cream. He has been an inspiration in the field of cricket. First as a player and then as a captain. Last but not least, as an administrator of BCCI as well.
By roping in Sourav Ganguly, fondly known as Dada, the brand wants to strengthen its presence in the market and take its products to newer geographies. Ganguly led the transformation of the Indian cricket team in the early 2000s, like the way Vicco has been transforming the lives of people for generations with Ayurveda and personal care products.
His latest ad with Vicco perfectly sums up how Vicco products have become a part of people's daily lives.
India's trusted brand in Ayurvedic products - Vicco, is the reason behind people's beautiful smiles, glowing skin and healthy hair. Vicco's magic can be experienced everywhere since many years.