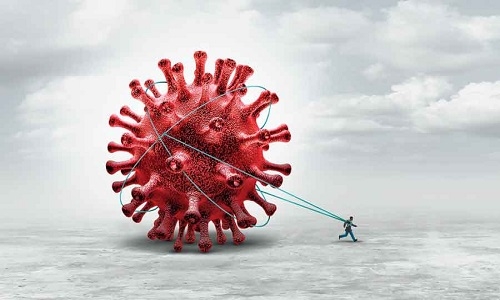 NEW DELHI,
THE Centre on Thursday asked six States -- Maharashtra, Gujarat, Telangana, Tamil Nadu, Kerala and Karnataka -- to follow a risk assessment-based approach to prevent and contain the spread of COVID-19 infections, citing a possible localised spread of the virus. "There are a few States which are reporting higher numbers of cases indicating possible localised spread of infection," Union Health Secretary Rajesh Bhushan has said in a letter to these States.
Bhushan advised these States to examine the situation of COVID-19 at micro-level and maintain focus on implementation of necessary measures for prompt and effective management of the disease, duly ensuring effective compliance with various advisories issued by the Ministry of Health. Asking the States to keep a strict watch, he mentioned that India has observed a significant decline in the number of COVID-19 cases during the past few months.
However, since the past few weeks a rise in cases has been noted specifically in certain parts of the country with a total of 2,082 cases being reported in the week ending March 8 and the figure rising to 3,264 cases in the week ending March 15. "There is a need to follow a risk assessment-based approach to prevent and contain the infection, without losing the gains made so far in the fight against the pandemic," Bhushan wrote.
754 new Covid cases in India: MORE than 700 COVID-19 cases were recorded in a day after a gap of over four months, taking the active caseload to 4,623, according to Union Health Ministry data updated on Thursday. The country had recorded 734 cases on November 12 last year.