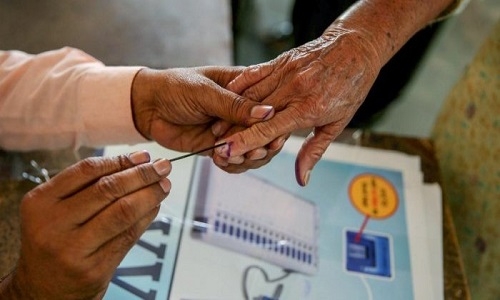 NEW DELHI,
THE Government on Friday batted for holding simultaneous elections to Lok Sabha and State Assemblies, saying it would result in huge saving to the public exchequer, as it listed out "imperatives" such as amending the Constitution and bringing all political parties on board before carrying out the gigantic exercise.
In a written reply in Lok Sabha, Law Minister Kiren Rijiju said a parliamentary panel had examined the issue of simultaneous elections to Lok Sabha and State Legislative Assemblies in consultation with various stakeholders, including the Election Commission. The Committee made certain recommendations in this regard.
"The matter now stands referred to the Law Commission for further examination to work out a practicable road map and framework for simultaneous elections ...," Rijiju said. Simultaneous elections, he noted, would result in huge savings to the public exchequer and avoid replication of effort on part of administrative and law and order machinery in holding repeated elections. It would bring considerable savings to political parties and candidates in their election campaigns. "Further, asynchronous Lok Sabha and Legislative Assembly elections (including by-election) result in prolonged enforcement of Model Code of Conduct with its concomitant adverse impact on developmental and welfare programmes," the Minister said.