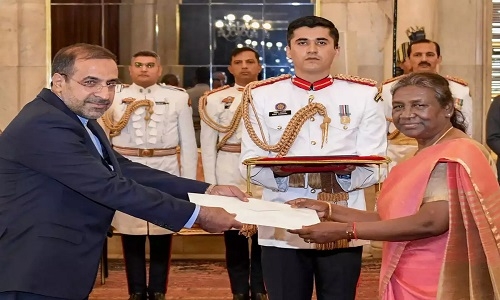 NEW DELHI,
IRAN on Friday strongly pitched for faster implementation of the Chabahar port project as well as use of the facility by India to send various shipments saying the key transit hub will benefit both the countries.
Iranian Ambassador Iraj Elahi also sought resumption of import of crude oil by India from Iran while citing New Delhi not succumbing under pressure by the Western powers not to continue procurement of petroleum products from Russia following the Ukraine crisis. India stopped procurement of crude oil from Iran after the US did not continue with sanction waivers to India and several other countries.
"We believe that India is and was strong and powerful to stand against the pressure of the West... India is a rising power. India has a powerful economy. So India could easily resist pressure from the US and the West," the ambassador told a group of journalists. Citing India's resistance against pressure not to buy oil from Russia, Elahi hoped that New Delhi would soon start importing oil from Iran as such a move would benefit the Indian economy, Indian people and the Indian oil firms concerned.