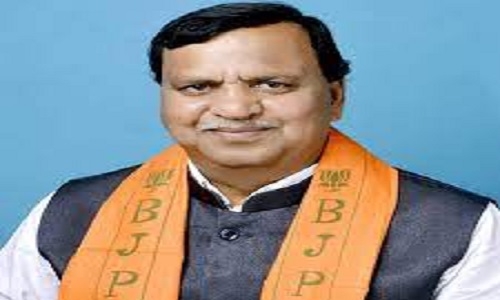 Staff Reporter
RAIPUR,
The Opposition put the Congress Government in the dock over the issue of returning money to investors defrauded by chit fund companies in State during the Zero Hours. Shiv Ratan Sharma said chit fund companies have swindled thousands of crores from the people. Around Rs 3,000 crore of citizens are stuck in Sahara. The pieces of land that the Congress Government confiscated from the Chit Fund Companies after the arrest of some company directors were sold to the close allies of the Congress party at cheap prices.
MLA Ajay Chandrakar slammed the Congress Ministers/MLAs for constantly disrupting them during Zero Hours to stop the Opposition from raising important issues. Notably, the ruling MLAs took a jibe at BJP, saying all the chit-fund scams happened during BJP governments. He said no money was returned to investors, who lost crores of rupees to the chit fund companies. Saurav Singh said it was the UPA Government that allowed the establishment and function of chit fund companies, whereas, the Narendra Modi Government brought regulations for these companies, after which the companies shut down. Saurav Singh asked the Congress Government what happened to the land of Sahara at Dharampura. To whom did the Congress Government sell the land? Dr Krishnamurti Bandhi stated only a thorough discussion and debate will reveal the full details of the chit-fund scams. He also reminded the Congress party of their manifesto, in which they promised to return all the money invested in chit fund companies.
MLA Ranjana Sahu said people had high hopes for the Congress Government as the Congress party had promised to recover the money in its election manifesto. Rajneesh Singh also reminded the ruling party about their promise and said the Congress Government got the investors to fill up the forms thrice and still no one knows where all those forms
disappeared. Some close aides were pleased, and properties seized from the chit-fund companies were sold to Congress people. Pramod Kumar Sharma said farmers even sold their lands to invest. Now, all their lands are gone along with their investment. Former leader of the Opposition Dharamlal Kaushik said Congress made lofty promises before the election. The government even made the investors fill up forms to get back their money, but all of those applications are nowhere to be found. The Congress Government is only interested in giving lands to their own people. Leader of Opposition Narayan Chandel claimed the Congress Government only returned around Rs 40 crore, but only to their close aides. After returning merely Rs 40 crore, the government gave out advertisements worth over Rs 100 to publicise it.