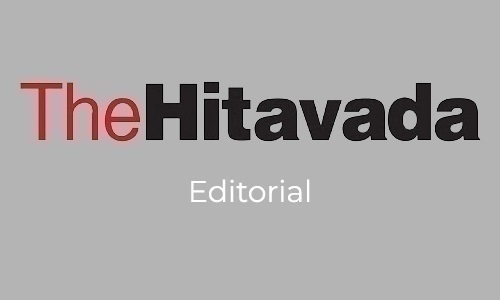 TIME is not ripe as yet to hold Legislative Assembly elections in the Union Territory of Jammu & Kashmir -- though several Opposition parties have made an appeal to that effect to the Election Commission (EC). Led by former J&K Chief Minister and Member of Parliament Mr. Farooq Abdullah of National Conference, a delegation submitted a two-page memorandum to Chief Election Commissioner Mr. Rajiv Kumar, insisting that early elections would restore democratic process in the region. Though this appeal is perfectly in tune with the spirit of democracy, it must be said that time is not yet ripe for such an exercise at this stage -- for multiple reasons. There is no doubt that three-and-a-half years have passed since the abrogation of Articles 370 and 35A of the Constitution of India from Kashmir. The situation in the region has eased admittedly to a great extent. Despite this, some more time must pass before Jammu and Kashmir could go to polls to elect the Legislative Assembly there. For, the measures taken by the Central Government as well as the J&K administration are yet to fructify fully. Until that happens, legislative elections must wait.
After the Special Status for Kashmir was abrogated, Prime Minister Mr. Narendra Modi had convened a meeting of all political leaders from Jammu and Kashmir and had interacted personally with all of them in an extended manner. That time, he had made it clear that the centre was never averse to holding elections in Kashmir. In pursuance of that interaction, the Centre also initiated and completed the process of delimitation of electoral constituencies in Jammu and Kashmir -- in which all political parties had participated. That process is long over, and the Centre is now waiting for the most opportune moment to hold legislative elections in the newly formed Union Territory. It is necessary for the Opposition parties to understand the complications and implications of holding elections at too early a stage. For, the Election Commission must be convinced fully that all parameters are normal and that there is threat of a separatist agenda working against national interest. In fact, such a guarantee must come more from the Opposition parties rather than from the Government. The nation cannot forget dangerous statements by political leaders like Dr. Farooq Abdullah and Mrs. Mehbooba Mufti of the People's Democratic Party (PDP) when they opposed the abrogation of Special Status. Dr. Farooq Abdullah is on record having said that he would rather opt for Chinese intervention in Kashmir instead of allowing the Government (of India) to do anything. Similar statements were made by many other Opposition leaders as well.
The biggest apprehension the Centre harbours is about this element of separatism, this element of easy compromise with national morality by some people in the political community. If there are leaders who would rather invite the Chinese to intervene in Kashmir, then such people must never get an opportunity to tamper with the national fabric. Unfortunately, the Opposition leaders do not understand this aspect of reality perpetrated by themselves. The main issue in Kashmir revolves around this critical point -- national spirit, not of the common people, but of the political community in the Opposition camp. If the Opposition is hell bent on crafting a deliberately confusing narrative and distort public discourse, then it is defeating its own purpose -- which it does not seem to realise. Its appeal for early legislative election, too, stems from this effort. But it must realise that only holding elections is not the only symbol of democracy. There are other considerations, as well, in larger national interest.