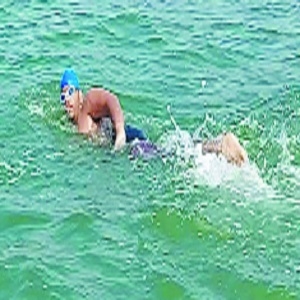 UNDER its 'Clean Playfield Project', Nagpur Municipal Corporation (NMC) and JD Sports Foundation (JDSF) are jointly organising 'Swim for Clean, Beautiful and Healthy Nagpur' at NMC Swimming Pool, Vaishali Nagar on Sunday.
In this event, swimmers will swim in a relay pattern between 4:30 pm to 7:30 pm. Through this event, swimmers will spread the message of clean, beautiful and healthy Nagpur, informed Ram Joshi, Additional Commissioner, NMC.
A large number of swimmers have registered their names for this event. Chief Co-ordinator and International Open Water swimmer of the city Jayant Duble has appealed to swimmers and sports lover to witness this innovative event. He added that there is no registration fees for participating in this event and the participants will be given appreciation certificate and T-shirt .
Interested participants should be between 12 to 65 years of age and able to swim for minimum 30 minutes without support. Last date of registration is March 3 (till 9pm). More details can be had by contacting Duble (9975590227), Sushil Durugkar (9834746369), Naina Ghokhale (9350836508), Trupti Jodh (7798686053) or Shruti Gandhi (9823912050).