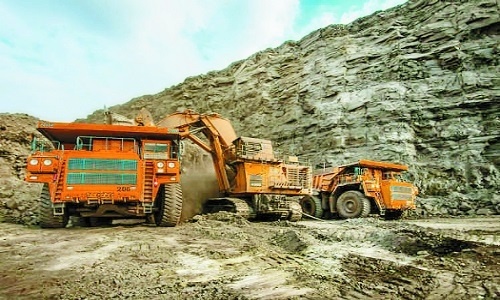 Business Bureau
Vidarbha region has rich and extensive deposits of minerals owned by large, medium, and small industries. However, the mining industry is heavily regulated and cumbersome for the MSMEs to comply with and obtain all clearances required for starting and sustaining mining operations.
One of the major focus areas of the Vidarbha Economic Development (VED) Council has been dealing with mining related problems. For this, VED had come up with two conferences, MINCON 2019 and MINCON 2022.
From these emerged problems which VED Council has been taking up persistently with the Mining Ministry and authorities. From the past experiences of the mining fraternity, it has also been noted that there are hardly any delegations from the Central and State level authorities to the local offices such as Directorate of Geology & Mining (DGM), Regional Officer – Indian Bureau of Mines, District Collector etc. "There is a need for ease of doing business in mining sector. We therefore feel that State Government intervention is required for seeking relief to the mining sector", said Rajkumar Agrawal, Chairman, Mines and Minerals Committee, VED Council.
"We are trying to analyse the persisting issues along with their impact and have given our recommendations. Among the issues are the pending cases of minor minerals are that small industries are unable to sustain long waiting periods awaiting resolution. There is loss of revenue to the State due to non-operational mines," Agrawal pointed out.