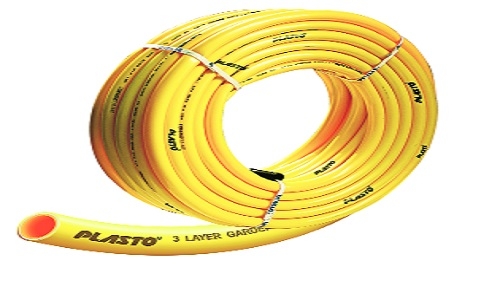 Business Bureau
R C Plasto Tanks and Pipes, a leading manufacturer of high-quality plastic products, launched its newest product - Plasto 3 layer garden pipe. This innovative product is designed to meet the growing demand for durable and long-lasting garden pipes that can withstand the harsh weather conditions and rigorous use of everyday gardening.
Made from premium quality materials, the pipe features a unique triple-layered design that ensures maximum durability, flexibility, and strength. Plasto garden pipes are made from quality food-grade material that is safe for use, also the pipe is made from UV-resistant PVC material that protects the pipe from the damaging effects of the sun rays and keeps it looking new for years to come.
"We are thrilled to introduce our latest product, the Plasto 3 layer garden pipe," said Vishal Agrawal, MD of R C Plasto. "Our team has worked hard to develop a product that meets the high expectations of our customers, and we are confident that this new garden pipe will become an instant favorite among gardening enthusiasts everywhere," he added. For details, contact R C Plasto Tanks and Pipes on 7767007071 or visit the nearest authorised dealer.