'Traders should not panic regarding RBI's decision on withdrawal of Rs 2,000 notes'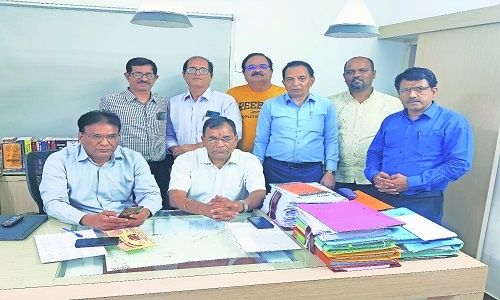 Business Bureau
Traders should not panic or worry regarding RBI's decision on withdrawal of Rs 2,000 notes from circulation, said former Chairman of Nagpur Chamber of Commerce Limited (NCCL) CA Kailash Jogani. He was speaking in an urgent meeting at the NCCL office here on Friday. President Govind Pasari, Secretary Tarun Nirban, Vijay Jaiswal, Pradeep Jaju, Vipin Panpalia, Nikhil Kakani, Vasant Paliwal and other officials were present.
Jogani said that according to RBI the Rs 2,000 note will remain legal tender, but it will be taken out of circulation.
There are many rumours and discussions going on social media regarding Rs 2,000 note issue and it is being called demonetisation whereas it is not demonetisation. Therefore, there is no need for businessmen and common people to panic or get upset, Jogani said. Accordingly, RBI has issued this circular to the banks that now the bank will not give Rs 2,000 notes in withdrawal, but people can deposit Rs 2,000 notes.