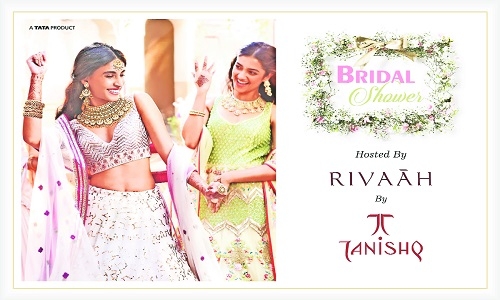 Business Bureau
TANISHQ, India's largest jewellery retail brand from the house of Tata is excited to announce a series of free seminars exclusively designed for all would-be brides in Nagpur. The seminar starts from May 21 till June 11, 2023, every Sunday from 5.15 pm to 6.30 pm at Chitnavis Centre, Civil Lines, Nagpur.
This enlightening event aims to guide and assist brides-to-be looking their absolute best on their special day. The seminar comprises four interactive sessions, featuring experts in skincare, bridal makeup, dietetics, and clothing.
Renowned makeup artist, Farhad Contractor from VLCC Mumbai, will share valuable tips and techniques for creating stunning bridal looks.
Dr Sonal Kolte, a distinguished dietician, will focus on nutrition and fitness, empowering brides to make healthy choices. Dr Gitika Patni, a renowned dermatologist, will share valuable insights on skincare routines and achieving a radiant complexion. Sadhvi Pande from Sadh, a renowned fashion designer, will provide guidance on the latest trends and designs in clothing and bridal wear. This free seminar by Tanishq Nagpur is a must-attend event for any bride-to-be. Limited seating is available. For free registration, interested may call Ankita (M: 8380094773).