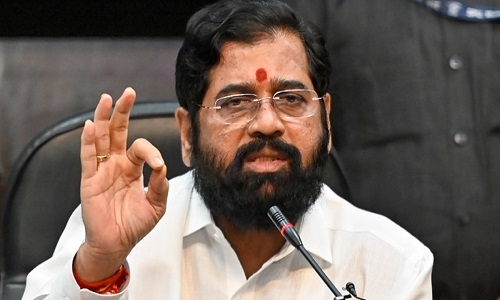 PALGHAR,
MAHARASHTRA Chief Minister Eknath Shinde on Saturday said the financial assistance provided to couples in mass marriages will be increased from Rs 10,000 to Rs 25,000. Shinde was speaking at a mass marriage event in Palghar district, where at least 325 couples tied the knot in his presence. Addressing the gathering, the Chief Minister said mass marriages were the need of the hour, as people cannot afford big weddings.
The Government will hike the financial assistance provided to eligible couples during mass marriages to Rs 25,000 from the present Rs 10,000 and directives will be given to the concerned officials regarding the same, he said.
Speaking about developmental projects in the district, Shinde said a 150-bed ESIS Hospital is coming up in the region, which will cater to the working class.
The Mumbai Metropolitan Regional Development Authority (MMRDA) will carry out various projects to develop Palghar, he said. The Chief Minister also met with representatives of the Tarapur Industrial Manufacturers Association in Boisar and discussed issues related to industries in the area. Talking to reporters, Shinde said his government was "pro industry" and its policies were in favour of industries and their growth. The government will ensure better infrastructure and facilities for industries to ensure that they do not face any problems, he said, adding that he has instructed industries in the district to provide jobs to locals.