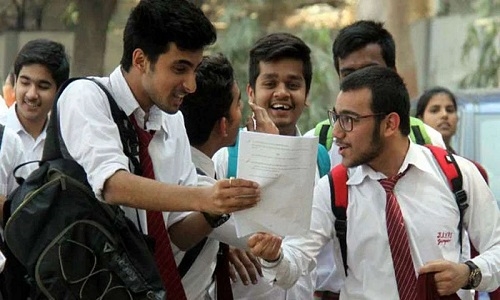 Business Bureau
Resonance Nagpur's Foundation Division has delivered power packed results yet again in recent announced CBSE X Board results. Five Resonites scored more than 97%, 24 Resonites scored more than 95%, 60 Resonites scored more than 90% and 76 students scored more than 85% marks in CBSE X Board results. Tops scores of Resonites are Prisha Gupta (97.6%), Himanshu Chouhan (97.2%), Suyash Jain (97%), Soumyashree Panda (97%), Pushkar Khapekar (97%) and many more students who scored excellent marks.
Resonance Nagpur is the leading institute from Kota for engineering (JEE), medical entrance examinations (NEET) and Foundation courses (7th to 10th CBSE). For this victory Pankaj Agarawal, Centre Head and Gopal Madhvani, Head of Foundation Division have sent their congratulatory compliments to all performers. Resonance Nagpur an exemplary in the field of quality parallel education which has set high standards for JEE (Main+Advanced), Pre-medical preparation and Foundation (8th to 10th) segment. Students from class 7th to 10th are given special training to crack big exams like NTSE, IJSO, Pre-RMO, NMTC and various Olympiads.
The admission in Foundation courses, Phase-2 classes will be starting from June 8. Entrance and scholarship test is scheduled on May 28 and June 4. Resonance study Centres in the city are operating at Sitabuldi, CA Road, Manish Nagar and Trimurti Nagar being the newly launched centre.