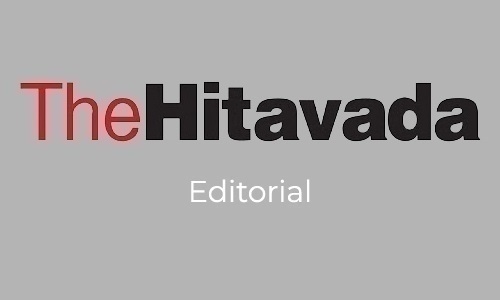 THE manner in which Prime Minister Mr. Narendra Modi conducted himself through various events as part of the G-7 meeting showed not just his seniority among world leaders (having been India's Prime Minister for close to ten years) but also his astute statesmanship. What the world often marks is Mr. Modi's fantastic ability to give proper expression to complex diplomatic issues and altogether alter the perspective. At the G-7 meet, this ability was noticed by the world when Mr. Modi talked of Russia-Ukraine conflict as an issue of humanity and not of politics, That it was not just a word-play was clear by the manner in which the collective leadership at the summit instantaneously appreciated Mr. Modi's definition of the Ukraine issue. For, the description steered clear of uncalled for diplomatic complexity and offered a much sorted out definition of it as being a crisis of humanity. In just a few words, thus, Mr. Modi put the whole conflict in wider perspective, touching all factors in one go. G-7 was a very fruitful outing for most leaders in recent times. Every national leader served his own country's diplomatic goals all right. Mr. Modi also utilised the opportunity to establish the authenticity and correctness of India's stance on various issues including China as a global issue. He avoided cleverly the bilateralisation of the issue, but described for the world's benefit the Chinese approach in a smarter manner.
It was certainly not an easy task, though. For, to describe the Chinese thought and action without sounding biased was a major challenge for Indian diplomacy. Mr. Narendra Modi proved to be a man of the moment He utilised the platform for highlighting the shortcomings of the United Nations as a truly comprehensive global forum, and accusing it of not reflecting realities of the world. In this manner, he reiterated the Indian stand on reforms at the United Nations without sounding cantankerous, so to say. That United States President Mr. Joe Biden called Mr. Narendra Modi as "too popular", was only one aspect of Mr. Modi's high acceptability in the world. But what was more important was how leaders of various countries responded to Mr. Modi as a person and as India's national leader of world stature. The spectacle of Papua New Guinea Prime Minister Mr. James Marape touching Mr. Narendra Modi's feet at arrival proved this point in an altogether different light. Mr. Modi's seniority and his overall personality came in for high appreciation at different points on the tour -- which gladdened Indian hearts no end.
At Hiroshima's Peace Memorial Park, during bilateral meeting with British Prime Minister Mr. Rishi Sunak and Ukraine President Volodymyr Zelenskyy, Mr. Modi made his mark by the manner of his dealings with his peers, every movement of his having been covered extensively by Japanese newspapers. But even though he was busy in these activities at G-7, Mr. Modi did find time and inclination to give a video address at the World Health Assembly at Geneva, when he highlighted the numerous gaps he saw in the global health architecture. There is no doubt that in the past one decade, Mr. Modi has led India's diplomatic campaign from the front and by example, of course helped ably by Minister of External Affairs Dr. S. Jaishankar. The biggest gain of this sustained campaign has been an enhancement in India's stature globally as a country that truly stands on its own and gives meaning to its diplomacy in the wider perspective. Even as Prime Minister Mr. Modi talks of China as an issue, he takes the discourse to a higher level taking care to ensure that Indian bias is never reflected in his statement. He highlights well the fact that the Chinese issue has larger global dimensions.