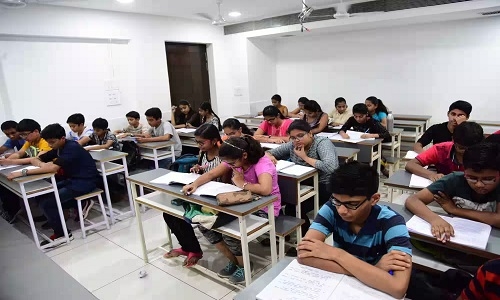 Business Bureau
With the legacy of delivering the best results in Nagpur, Patil's Classes has become one of the most prestigious and go to brands when it comes to opting for coaching classes for standards 6 to 10, by the students and their parents.
The story for this year also, is not different. With 44 students above 95% in CBSE Board and 138 students above 90%, Patil's Classes have shown their effective teaching and excellent mentorship skills.
Some amazing results like 6 students scoring full marks and 86 students with more than 95 marks in mathematics and 75 students scoring more than 90 marks in science have added extra shine to the star studded merit list of Patil's Classes. Few of the mentions out of this amazing result as Rhythm Chavan (97.2%), Arsh Dhoke (96.2%), Saveri Dhoke (93.8%), Janhavi Umare (94.2%), Nihira Joshi (93%), Harshal Dhonge (93%), Mrigank Shinha (92%), Palakshi Wanjari (92%), Swara Khedikar (91.8%), Sharwari Raut (90%) and Vaishnavi Chimurkar (90%).