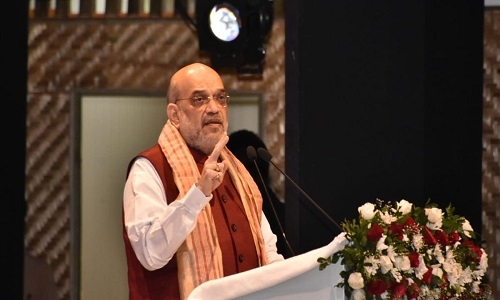 GUWAHATI,
UNION Home Minister Amit Shah on Thursday appealed to the people of Manipur to maintain peace and promised that justice will be ensured to all sections of the society.
Shah, while laying the foundation stone of the tenth campus of the National Forensic Sciences University (NFSU) to be set up in Changsari area in Assam's Kamrup district, said he will travel to Manipur to help resolve disputes.
"I will go to Manipur soon and stay there for three days but before that, both groups should remove mistrust and suspicion among themselves and ensure that peace is restored in the state," he said. "The Centre will ensure that justice is delivered to all those who suffered in the clashes in the state, but people must hold dialogue to ensure peace," Shah said. During the last six years, prior to the recent clashes, there was no blockade or bandhs in Manipur and 'people must ensure the return of such a situation again".