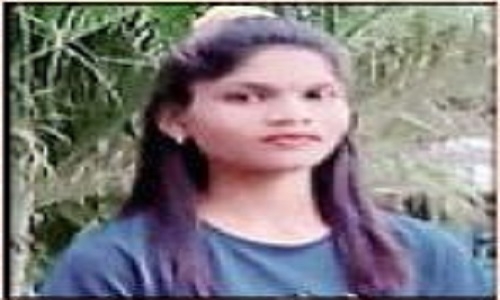 District Correspondent
GONDIA,
RAJULA Ravelsingh Hidami is a glowing example of how one can turn around one's life for better if one so decides. Once a part of the Naxal movement, this 19- year-old tribal girl has now walked miles away from that life full of violence and on Thursday, she passed the HSSC examiantion. Rajula wants to join police force in future and work on the right side of the law.
A native of remote Lavhari village in Kurkheda tehsil of Gadchiroli district, Rajula was forcefully taken away by the outlaws in 2016-17 and made to serve as a member of KurkhedaKorchi Deori (KKD) Dalam for some two years.The intelligence wing of police got confidential information that the young girl was looking to give up arms and so cops helped her escape.
Rajula surrendered in front of the then Additional SP Sandeep Athole. Athole took her guardianship and with the assistance of the then ITDPO Project Officer Jitendra Chaudhari, she was admitted in Tribal Residential School. Before joing the Naxals, Rajula had completed studies till Class 7th and in 2018 was to enter Class 8th. Under the guidance of Athole, the then SP Harish Baijal, API Kamlesh Bacchav, PSI Chandrahas Patil , Head Constables Omprakash Jamnik, Chandrashekar Gunvir and Ramesh Mohurle, Rajula cleared her Class 10th examination in 2021 and now, she has also passed Class 12th with 45.83 percent marks. Rajula wants to join the police force as she has realised the importance of education. She has also urged all Naxals to give up violence and joing the mainstream of society.