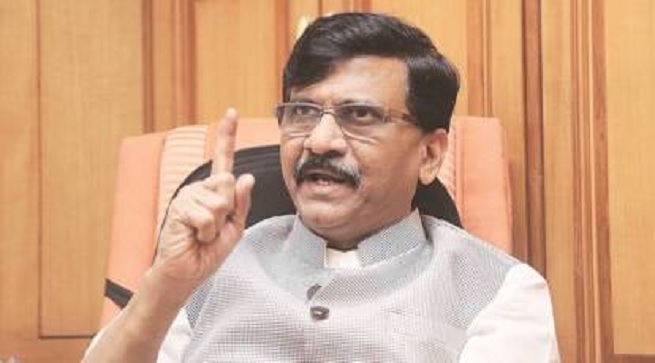 MUMBAI :
THE Enforcement Directorate on Wednesday raided 15 locations in Mumbai in connection with a money laundering case related to an alleged COVID centres scam against businessman Sujit Patkar, a close aide of Shiv Sena (UBT) MP Sanjay Raut, and others, an official said. Raids were also being conducted at the residence of Suraj Chavan, a core committee member of Yuva Sena (Thackeray faction) and at the locations of some officials of Mumbai civic body and others, including IAS officer Sanjeev Jaiswal, in connection with the alleged hospital management contracts scam, he said. Patkar and his three partners allegedly bagged Mumbai civic body contracts fraudulently for managing COVID-19 field hospitals during the pandemic, the official said.
The ED team raided the residences of Patkar, Jaiswal, and Chavan at Santacruz, Bandra, and Chembur, respectively. Chavan identifies himself as a secretary of Shiv Sena and a core committee member of Yuva Sena on his social media handle. Shiv Sena (UBT) spokesperson Sachin Ahir termed the raids unfortunate and wondered whether the intention was to exact political revenge. The Mumbai Police had registered a forgery case against Lifeline Hospital Management Services firm, Patkar, and his three partners in August last year. Based on the FIR at Azad Maidan police station in south Mumbai, the ED registered a case to investigate the money laundering angle, the official said. In January, Brihanmumbai Municipal Corporation (BMC) Commissioner Iqbal Singh Chahal appeared before the ED in connection with alleged irregularities in the award of contracts for the health facilities during the pandemic.
As per the FIR, the hospital management firm partners in June 2020 submitted an alleged fake partnership deed to the BMC and obtained contracts for jumbo COVID-19 centres at NSEL, Worli, Mulund, Dahisar (in Mumbai) and Pune without having any experience in the medical field. After verification it was found that staffers and doctors at these COVID-19 centres did not have medical certificates and allegedly failed to provide proper treatment due to which people suffered, the FIR said. Ahir alleged, "By raiding Chavan, the agency wants to send a message that he is the secretary of Yuva Sena". He said Chavan did not hold any administrative post in the BMC. "Had it been done with transparency, we would have accepted it that we have to face it, but doing this with a political motive to create a picture….They should take the same position in Thane, Navi Mumbai, Pimpri-Chinchwad or in MMRDA or Urban Development department," Ahir added.