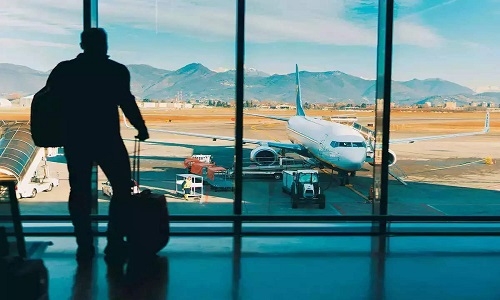 Business Bureau
The Government should consider lowering TCS on overseas tour packages and allow foreign cruise vessels to operate on Indian waters besides other steps to increase outbound tourism, a report said on Sunday. The report titled "Unlock the Potential: A Look into Outbound Tourism", drafted by Nangia Andersen LLP in collaboration with FICCI said that India's outbound tourism market is projected to rise by 11.4 per cent CAGR between 2023 and 2032. The growth in the Indian travel and tourism industry is driven by a combination of rising income levels and changing lifestyles, development of diverse tourism offerings and policy and regulatory support by the Government authorities, it added.
The report suggested a few measures that the Government may implement to support this expanding sector, including rolling back TCS (Tax Collected at Source), enhancing opportunities for partnership with foreign countries, collaboration with airlines, and allowing foreign cruise vessels to operate on Indian waters.
It said although the Government has withdrawn the increase of TCS on overseas tour packages from 5 per cent to 20 per cent on amounts up to Rs 7 lakh per annum and for above Rs 7 lakh the tax increase has been deferred till October.
However, the long-standing demand of industry bodies for reducing the TCS percentage to 2.5 per cent remains unmet.
"It is believed that reducing the TCS will attract more people to book through Indian tour operators and enhance competitiveness," the report said. Suraj Nangia, Managing Partner and Head - Government and Public Sector Advisory at Nangia Andersen LLP, said India's resurgent outbound tourism reflects the bold and adventurous spirit of today's travellers, driven by their expanding global aspirations.
"We envision a promising future for India's outbound travel, contributing significantly to the country's growth and cultural exchange on the global stage," Nangia said. Poonam Kaura, Partner of Government and Public Sector Advisory at Nangia Andersen LLP, said, "As India's outbound tourism market continues to thrive with an impressive year-on-year growth of 190 per cent, we are witnessing a remarkable surge in global exploration driven by rising incomes and a desire for diverse travel experiences."