Shinde drops plan to meet Jarange; says, Govt committed to giving reservation to Marathas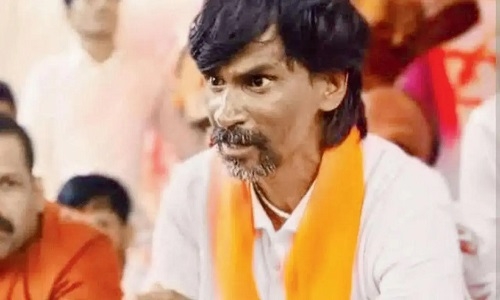 MUMBAI,
MAHARASHTRA Chief Minister Eknath Shinde on Wednesday did not travel to Jalna district to meet Maratha quota activist Manoj Jarange but said his Government was making efforts to fulfill the demand of reservation for the Maratha community. He also claimed that his apparently flippant remark before a press conference on Monday, which was caught by the microphone, was presented in a distorted way. The Chief Minister, who was scheduled to visit Jalna and meet Jarange, who is on a hunger strike to press the demand of quota for the Marathas since August 29 at Antarwali Sarati village, did not go ahead with the plan, officials said.
Deputy Chief Minister Ajit Pawar too did not travel to Jalna to meet the activist, instead some other ministers would be meeting him, sources said. Speaking to reporters late Tuesday night, Jarange had said he wanted Shinde to visit him so that he could withdraw the fast. In a statement on Wednesday, Shinde said his Government was taking concrete steps and decisions on the quota issue. "It is not right to malign the state's image by distorting situations and conversations on social media," he said. After an all-party meeting on the quota issue on Monday, he was talking to his deputies Devendra Fadnavis and Ajit Pawar about positively speaking on what transpired at the meeting, Shinde said. "But our conversation was projected wrongly on social media. This is mischievous and creates doubts in people's minds," he said.