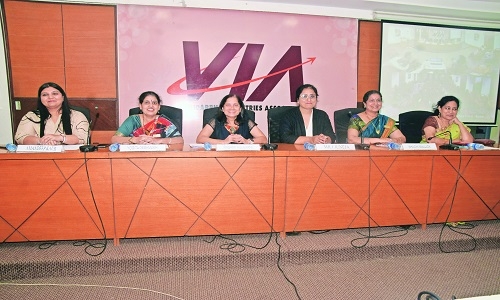 Business Bureau
The Lady Entrepreneurs Wing of Vidarbha Industries Association (VIA-LEW) conducted a session on 'Customer Relationship Management: The Golden Pot' on Wednesday at VIA Auditorium in Civil Lines. Mili Juneja, Growth Consultant, Trainer and CRM Consultant, guided the participants and started with a thought provoking exercise on the importance of data management. "CRM practice is not only data management but also a business automation to keep customers engaged," she said while sharing many benefits of Customer Relationship Management (CRM) which reduces operational hours and improves sales efficiency.
CRM keeps history of all the communications and transactions done with a prospect or client which further helps to provide customized solutions to customers. Further briefing about current trends of CRM software, she emphasised on 'No Code Saas' applications which are easy to use and quick to implement. She gave a demo with Zoho CRM and explained how quick it is to implement a complete sales order process inside CRM. Earlier, Rashmi Kulkarni, Chairperson of VIA-LEW, in her welcome address said CRM is very important for business to grow, connect and fulfil with their customers' requirement. Past Chairperson Chitra Parate welcomed the guest speaker.
Project Directors Shachi Mallick and Amandeep Kaur jointly conducted the programme. The vote of thanks was proposed by Yogita Deshmukh, Secretary – VIA-LEW. Prominently present were the Immd Past Chairperson - Poonam Lala, Past Chairpersons - Anjali Gupta, Vandana Sharma, Reeta Lanjewar, Dr Anita Rao, and Manisha Bawankar. Treasurer - Poonam Gupta and committee members : Sania Ramchandani, Kalyani Hinganikar, Tejal Rakshamwar as well as wing members, lady entrepreneurs, and others .