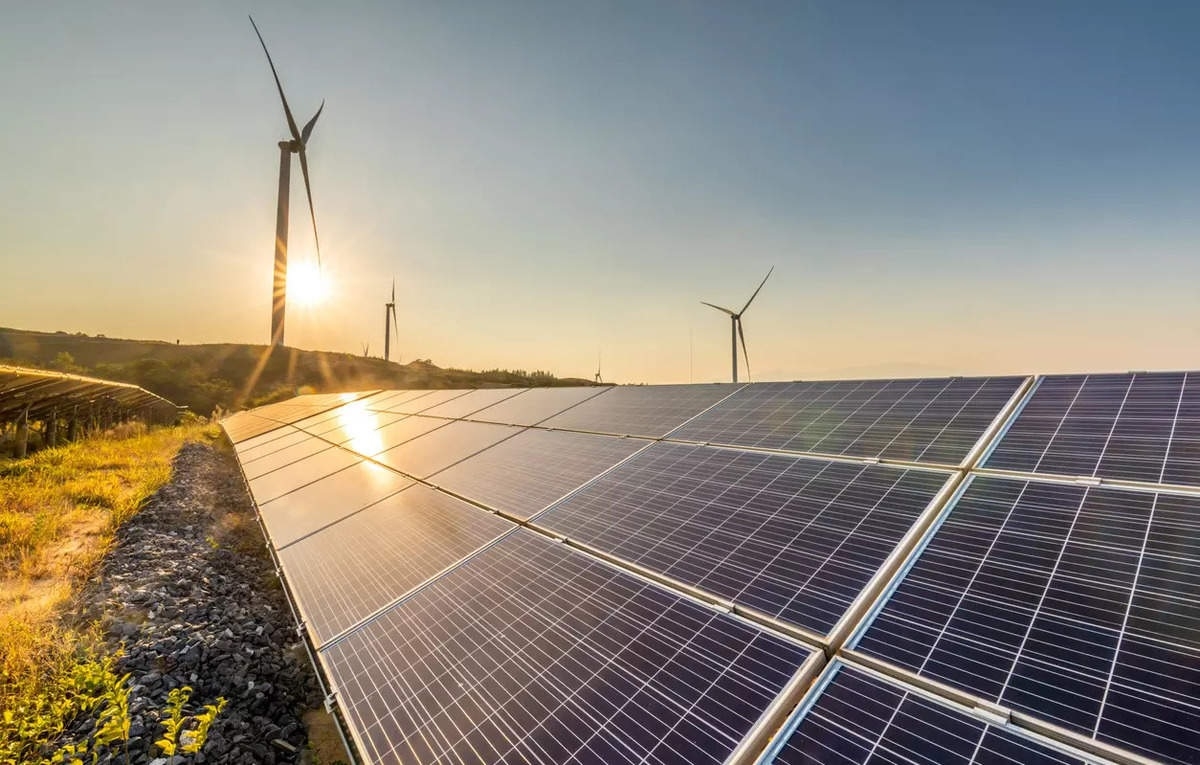 NEW DELHI,
IN A departure from global trends, India has recorded a substantial 76 per cent drop in solar module imports from China during the first half of 2023 which reflects New Delhi's resolute shift towards self-sufficiency in solar manufacturing, a new report said on Thursday. Year-on-year, India's solar module imports from China plummeted from 9.8 GW in the first half of 2022 to a mere 2.3 GW during the corresponding period in 2023, the report by global energy think tank Ember said. This strategic shift, coupled with the imposition of tariffs, underscores India's determination to minimise dependency on imports and prioritise the development of its domestic manufacturing capacity. Neshwin Rodrigues, an India Electricity Policy Analyst at Ember, said, "India's dependence on China for solar module imports is well and truly reducing post-2022.
Domestic manufacturing is gaining momentum, thanks to recentpolicy interventions." "As India edges closer to selfsufficiency in solar manufacturing, reliance on Chinesemodules and cells is no longer a constraint. What's crucial now is creating an enabling policyenvironmenttoensure that solar installations keep pace with the National Electricity Plan," he said. Indiastartedlevyingacustoms duty of 40 per cent on solarmodulesand25percent onsolar cells fromApril 2022 in a bid to cut imports and boost local manufacturing.
The country's commitment to reducing import dependencyand nurturing a robust domestic solar manufacturing ecosystem aligns with the nation's broader goals of sustainability and energy self-reliance. According to its updated nationally determined contributions (NDCs),whichare national plans to limit global warming to 1.5 degrees Celsius,Indiahascommitted to achieving 500 GW of installedpowercapacityfrom non-fossil fuel-based resources by 2030. Solaris at the heart of this ambitious goal.
The report also said China's exports of solar panels rose by an impressive 3 per cent in the first half of 2023, reaching a total of 114 GW shipped worldwide. This marks a substantial increase from the 85 GW exported during the same period in the previous year. Ember's data lead, Sam Hawkins, said,"Solar growth is going through the roof." China's dominance in the solar panel manufacturing market,accountingforabout 80 percent of the global market share, has significant global implications. Europe experienced the most substantial absolute growth worldwide, with exports from China increasing by 47 per cent year-on year (21GW),reachingatotal of 65 GW during the first half of 2023 compared to 44 GW in the same period the previous year.