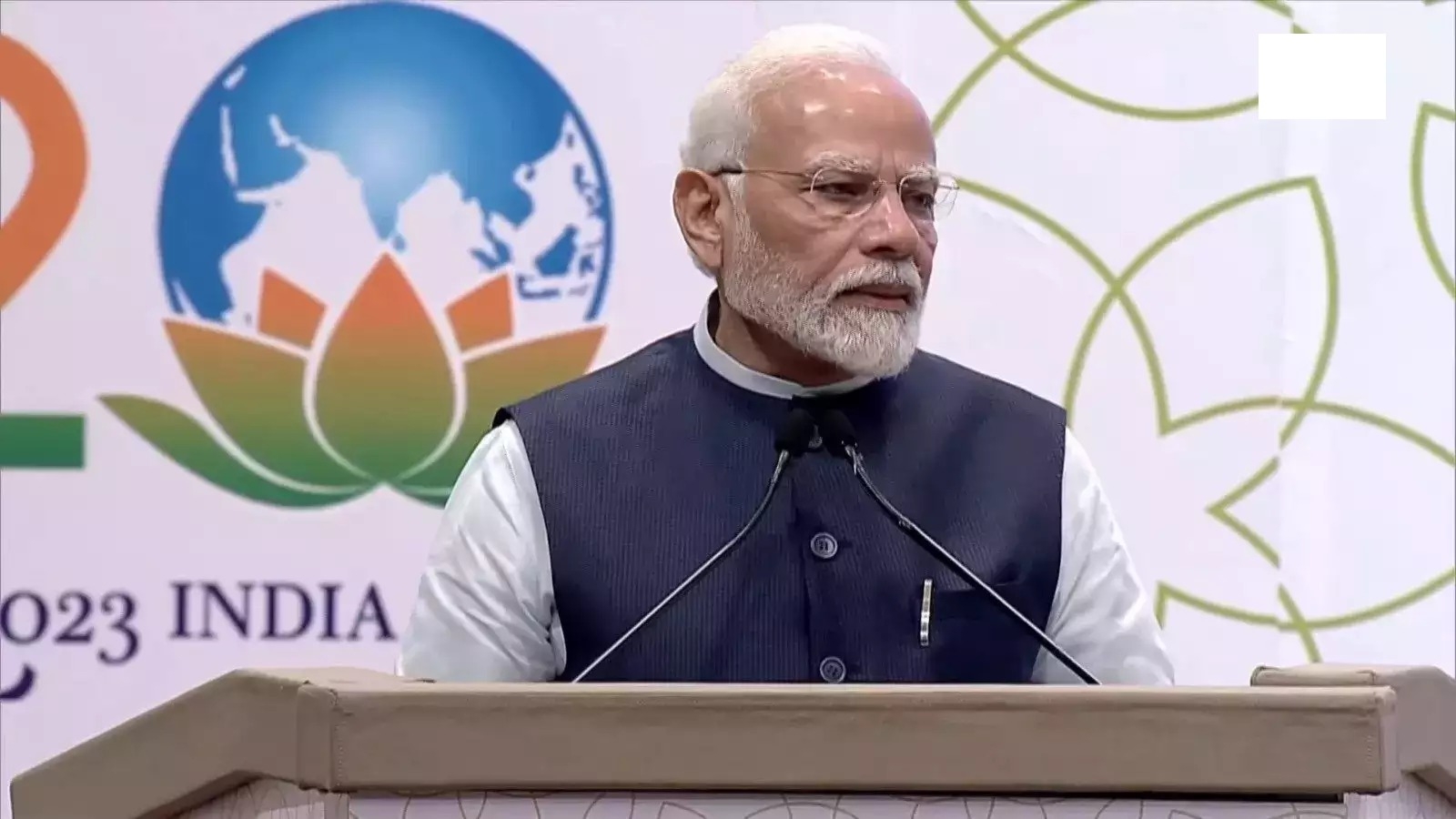 ■
PM inaugurated Rs 5,400 cr first phase of India International Convention and Expo Centre (IICC) - - 'Yashobhoomi' -- at Dwarka in Delhi
PRIME Minister Narendra Modi on Sunday launched Rs 13,000 crore PM Vishwakarma Yojana (scheme) for traditional artisans and craftsmen, and inaugurated the Rs 5,400 crore first phase of state-of-the art India International Convention and Expo Centre (IICC) -- 'Yashobhoomi' -- at Dwarka, here. "Today I dedicate 'Yashobhoomi' to every labourer, every 'Vishwakarma' of the nation," Modi said. The Prime Minister further said that today there is such a Government in the country that provides recognition to marginalised people. He also unveiled 18 customised stamp sheets covering the 18 traditional trades whose workers are covered under the scheme, along with a toolkit e-booklet on the occasion of the launch of the Vishwakarma scheme.The goal of the Vishwakarma scheme is to enhance the accessibility and quality of products and services offered by traditional artisans and craftsmen.
The scheme offers collateral-free enterprise development loans of Rs 1 lakh (first tranche for 18 months repayment) and Rs 2 lakh (second tranche for 30 months repayment). A concessional rate of interest of 5 per cent will be charged from the beneficiary with interest subvention cap of 8 per cent to be paid by the Ministry of Micro Small and Medium Enterprises. The credit guarantee fees will be borne by the CentralGovernment. The scheme also entails benefits such as recognition as a Vishwakarma through a certificate and ID card and skill verification followed by 5-7 days(40hours)ofbasictraining. Interested candidates canalsoenrolfor15days(120 hours) of advanced training and a stipend of Rs 500 per day will be provided. Besides,aRs 15,000 grant will be provided as a toolkit incentive and an incentive for digital transaction of Re 1pertransactionforupto100 transactions monthly.With a total project area of over 8.9 lakh square metres and built upareaofmore than1.8 lakh square metres, 'Yashobhoomi' will find its place among the world's largest MICE (Meetings, Incentives,Conferences,and Exhibitions) facilities.
'Yashobhoomi'boasts of a magnificentconventioncentre, multiple exhibition halls and other facilities. The convention centre, builtacrossmorethan73,000 square metres, comprises 15 convention rooms, includingthe main auditorium,the grandballroomand13meetingroomswitha totalcapacity of holding 11,000 delegates. The convention centre has the largest LED media facade in the country. The plenary hall in the convention centre has the seating capacity of around 6,000 guests. The auditorium has an innovative automated seating system which converts the flat floor into an auditorium style tiered seating for different seating configurations. The Grand Ballroom can host around 2,500 guests. It also has an extended open area with seating capacity of up to 500 people.
The 13 meeting rooms that are spreadacross eight floors are envisaged to hold a variety of meetings of differentscales.Givingdetails about the Vishwakarma scheme to the gathering at the Yashobhoomi, Prime MinisterModiaskedtheartisans and craftsmen to purchase Made In India toolkits fromonlythoseshopswhich are GST-registered. Stressing on the Government's vision of 'Vocal for Local', he also asked people to purchase local products during the forthcomingfestivals,including Ganesh Chaturthi, Dhanteras and Diwali. Modi further said that conference tourism, estimated at Rs 25 lakh crore, presents a huge opportunityforIndia.Hesaid Yashobhoomi has the complete ecosystem for conferences and organising exhibitions and will provide job opportunities toseverallakh people.