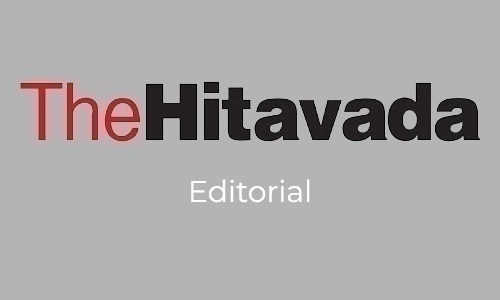 AFTER the spectacular success of Indian athletes in the Tokyo Olympics, Commonwealth Games and later in the World Athletics Championships, there is a higher level of expectations from the Indian contingent from the upcoming Asian Games in Hangzhou, China. This Asiad will see India's biggest contingent ever with 655 athletes vying for top honours in 38 sporting disciplines including individual and team events. There is already a big buzz over the Indian catchline of 'Ab Ki Baar, Sau Paar' which is being endorsed by highest level officers of various services in the country. It is to be seen now whether this hype translates into a major success or acts as a burden for the athletes travelling to China. India is definitely well placed to cross its 70 medals tally won in the previous edition in Jakarta and Palembang. The fans and the sporting federations are gung-ho about the 100-medal mark which will catapult India into the top league in Asia. However, a lot will depend upon the mental preparations during the big event as the Indians have been found guilty of succumbing to pressure in tense moments.
The script is likely to change this time if the recent victories notched by Indian sportspersons are taken into account. There is also a booster dose of the shining success of Neeraj Chopra in the track & field event. It will certainly rub on the other players in the contingent as Chopra is expected to raise the bar yet again after the gold in Worlds. The Asian Games might not match the scale of the Olympics but the event comes with its own challenges. The Indians are aware of the pressures that come while facing the tough nuts from China and Japan. Further, there is a marked upgrade in the levels of many other small Asian countries whose athletes can prove to be a handful on their day. India's stars will have to deliver their best in Hangzhou if they wish to surpass the elusive 100-medal tally. India does have potential medal winners in almost every sporting discipline. Leading the pack is Neeraj Chopra who is miles ahead of the other participants in his discipline.
The good news is India has more claimants of success in the track & field events with Kishor Jena accompanying Chopra, Murali Sreeshankar in long jump, and Tajinderpal Singh Toor in shot-put events. All these are potential medal winners making athletics a medal-producing discipline in this Asian Games. The country can also count on the wrestlers and boxers who generally come good against their Asian competitors. The women pugilists including Nikhat Zareen and Lovlina Borgohain are the brightest medal prospects after their scintillating track record in the preceding tournaments. The Indian contingent must use the Asiad in China to foster a new team spirit and gain strength from each other to show the world a united, fighting picture.