Set timeline for deciding disqualification pleasagainst CM Shinde, others: SC to Mah Speaker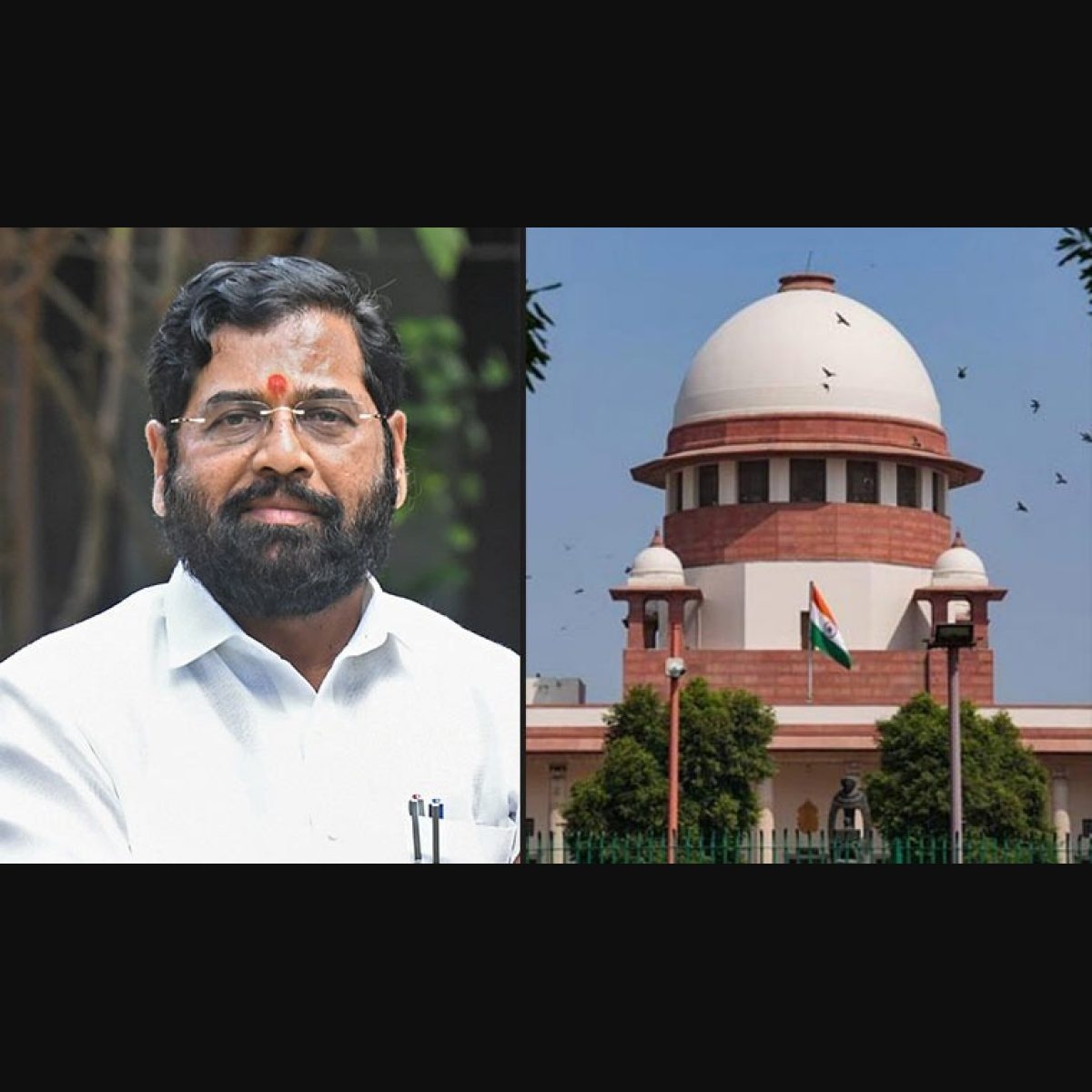 NEW DELHI :
THE Supreme Court on Monday directed the Maharashtra Assembly Speaker to spell out the timeline within a week for adjudication of the disqualification petitions filed against Chief Minister Eknath Shinde and Shiv Sena MLAs loyal to him who had tied up with the BJP to form a new Government in June 2022. A bench comprising Chief Justice D Y Chandrachud and justices J B Pardiwala and Manoj Misra referred to the May 11 verdict of the apex court on the Maharashtra political crisis and the direction issued by it to the Speaker to decide the disqualification petitions within a reasonable time. The Speaker has to honourthe dignity of the SupremeCourt and abide by its verdict, the bench said. It asked Solicitor General Tushar Mehta, appearing for theSpeaker, to inform it about thetime frame being set by theHouse chair for disposal of the disqualification petitions.
"We expect deference anddignity to the directions issuedby the Supreme Court," thebench said and listed the pleaby Shiv Sena (UBT ) factionseeking disqualification of Shinde and other Shiv Sena MLAs supporting him after two weeks. The Speaker is a "tribunal under the tenth scheduleoftheConstitution", and as a tribunal, he is amen able to the court'sjurisdiction, the bench said, adding nothing has been done aboutthependingdisqualification petitions after the May 11 judgement. "We now direct that the procedural directions shall be issued by the Speaker within a week setting out a timeline to complete the proceedings.
The solicitor general shall inform the court about the timeline being set for disposing of the proceedings," the bench said. The Uddhav Thackeray faction had moved the apex court in July seeking direction to the State Assembly Speaker to expeditiously adjudicate the disqualification petitions in a timebound manner. The plea by Shiv Sena (Uddhav Balasaheb Thackeray) MLA Sunil Prabhu, who as the chief whip of the undivided Shiv Sena had filed the disqualification petitions against Shinde and other MLAs in 2022, alleged Speaker Rahul Narwekar is deliberately delaying the adjudication despite the verdict of the apex court.