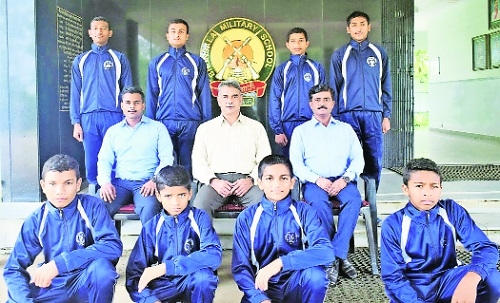 Sports Reporter
BHONSALA Military School's gymnasts excelled in the recently held inter-school gymnastics competition organised by District Sports Office, at Divisional Sports Complex in Mankapur. A total of 11 cadets of the school took part in the said competition and eight won gold medals. The winners also qualified for the Divisional-Level Championship.
Cadets who won gold medals include — Aniruddha Ghodam, Sumit Potavi, Prashant Jumnake, Yash Tiware, Vedant Kawarti, Sujal Atram, Sagar Gawade and Bhushan Pidda.
The students were trained by coach Uday Ramteke and guided by Shubham Bala. School Management, Col Amarendra Hardas (Retd), Commandant, Ajay Shirke, Head Master and entire staff congratulated the medal winners.