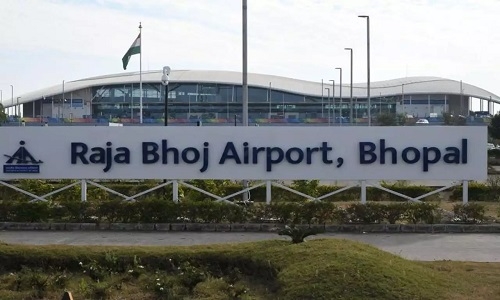 Staff Reporter
The air connectivity from Bhopal to Kolkata and Pune is going to start once again. IndiGo has made preparations to connect both the cities together. In order to ensure long-term operation of flights, only one aircraft will be operated on this route. The proposed flight is expected to commence from October 8. IndiGo's network planning team has completed the formalities of taking the slot for this from the airport authority.
According to the information, this flight will go from Kolkata to Pune, from there will come to Bhopal and will go first to Pune and then to Kolkata. This route planning will provide more convenience to the passengers going to Pune. It will take a little more time to reach Kolkata. Passengers will have to wait for some time at Pune airport. However, since there is only one aircraft, passengers will not need to deboard the aircraft. The flight will probably reach Bhopal at 3:30 pm, from here it will leave for Pune at 4 pm.
According to Airport Director Ramji Awasthi, booking will start after the final schedule is released. On the other hand, in view of the increasing number of passengers on the Bhopal to Bengaluru route, Indigo has restarted the second flight. This evening flight started from Wednesday. Now passengers have the option of two flights to go to Bengaluru. With the increase in the number of seats, passengers are getting seats at relatively lower fares. Seats up to Bengaluru are being booked for Rs 6,000. Notably. a need has been felt for a long time to start direct flights from Bhopal to Kolkata and Pune along with Lucknow and Amritsar. Recently, IndiGo had stopped Lucknow flight after running it for one day whereas the Amritsar flight has not started yet.