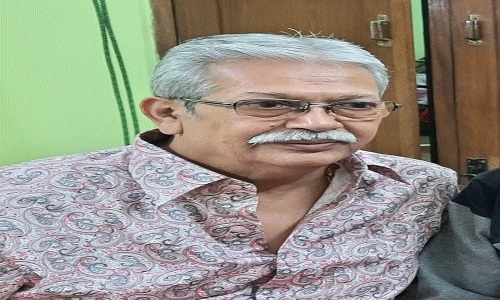 Staff Reporter
Earlier in the day, police from different districts of Madhya Pradesh, including Jabalpur, on Thursday, made arrangements to provide a fast-moving Green Corridor of over 370 km for an ambulance carrying a live liver from Metro Prime Multi Specialty Hospital Jabalpur to Bansal Hospital, Bhopal. The surgery was underway till filing of this report. Doctors at Baderia Metro Prime Multi Specialty Hospital received Ramesh Saraf, a resident of Vijay Nagar in an unconscious condition due to brain tumour late on Tuesday night. His brain stopped functioning due to brain tumour-related complications. Generally, such brain dead patients are considered ideal for organ donation. The doctors immediately put him on ventilator so that patient's other organs could be saved. After 24 hours observation, they found that all other organs were functioning. The doctors discussed with Saraf's 40-year-old son Piyush Saraf and his brother 64-year-old Rajesh Saraf, who became ready for organ donation.
Fulfilling all formalities, the doctors contacted Indore-based State Committee for Organ Donation which informed that a patient admitted at Bhopal urgently needs Liver. As both the donor and receiver had same blood group. the hospital management immediately updated Jabalpur police and sought their support. The doctors harvested the liver at Metro Prime and with the help of Jabalpur police, planned to reach Bhopal by road. Earlier, the liver was to be lifted for Bhopal through Air Ambulance but due to bad weather, the flight was continuously delayed, hence, the authorities concerned decided to transport the liver through roadway. Superintendent of Police, T K Vidyarthi while talking with 'The Hitavada' told that "Initially we planned to create green corridor between Metro Prime and Dumna Airport only but the flight got continuously delayed due to bad weather, hence we decided not to waste precious time and transport the Liver through roadway by providing a safe fast-moving green corridor upto Bhopal".
SP Vidyarthi further added that "Jabalpur police already interacted with the Superintendents of Police at Narsinghpur, Raisen and Bhopal and updated them about the latest development and change of plan. They immediately became ready to cooperate and develop a safe passage for the ambulance in their respective districts. The whole journey to transport liver will take 4 hours from Metro Prime campus and reach Bansal Hospital, Bhopal." Meanwhile, Jabalpur Traffic Police had already swung into action to ensure all the arrangements as the surgery was under way till filing of this report. The traffic inspector will pilot the ambulance to safely carry the liver up to Narsinghpur district from where Narsinghpur police will take charge to take the organ up to Raisen district. Doctors who played significant role in liver surgery included Dr Sunil Gulati, Dr Vishal Baderia, Dr Harsh Saxena, Dr Shailendra Rajput, Dr Rajesh Patel and Sunil Jain.