Total 4,590 kms Atal Vikas Path to ensure rapid economic transformation of districts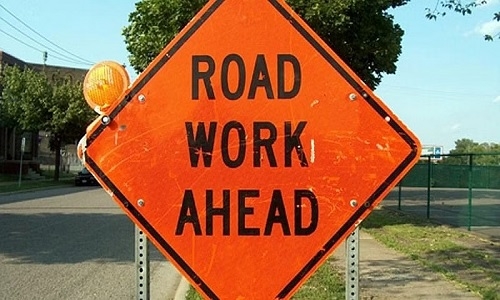 Staff Reporter
Many districts in Madhya Pradesh will witness a complete economic transformation through which six corridors measuring 4,590 kilometres will pass. Madhya Pradesh will have connectivity with other states and will also see rapid growth in economic development and trade. The Atal Vikas Path, parallel to the Chambal River, spanning 395 kilometres, has been included in the Bharatmala project by the Centre. It will pass through 310 kilometres in Madhya Pradesh and 85 kilometres in Rajasthan. It is being constructed at a cost of around Rs 8,000 crores. This will change the Gwalior-Chambal region opening up new economic activities. A proposed 1300-kilometre Narmada Vikas Path, starting from Amarkantak and reaching Gujarat has been envisioned. This is regarded as a horizontal industrial backbone of the state. The survey has been completed.
Vindhya Expressway: The 676-kilometre Vindhya Expressway, connecting the state capital Bhopal to distant Singrauli on the eastern border of the state, has been given priority in the state government's action plan. Development of both these corridors will accelerate the region's and the state's development. Delhi-Nagpur Industrial Corridor: This Delhi-Nagpur Industrial Corridor figures in the nation's ambitious projects. This 1062-kilometre Delhi-Nagpur Industrial Corridor includes a 676-kilometre stretch passing through Madhya Pradesh. It will connect five states - Delhi, Uttar Pradesh, Madhya Pradesh, Maharashtra, and Rajasthan. This highway will provide connectivity to the Sindhi-Diapor area in Wardha district and emerge as a major centre for business, industry, and employment in the future.
Delhi-Mumbai Industrial Corridor: Connecting Delhi to the economic capital Mumbai, this 1504-kilometre-long Delhi-Mumbai Industrial Corridor will pass through Madhya Pradesh from Mandsaur to Alirajpur. This project will transform the industrial development landscape of the state, particularly in the districts of Dewas, Ujjain, Ratlam, Dhar, Neemuch, Mandsaur, and Alirajpur. A 1100-hectare industrial area is being developed in Ujjain district with the support of the Centre. Mumbai-Varanasi Industrial Corridor: A major project that aims to connect the economic capital Mumbai with the spiritual capital Varanasi is the 1345-kilometre-long Mumbai-Varanasi Industrial Corridor. About 63% of this corridor, covering an area of about 800 kilometers, will pass through 29 districts of Madhya Pradesh. Nearly 57% of the state's population will get benefit from this corridor, creating new possibilities for economic development in the districts touched by it.