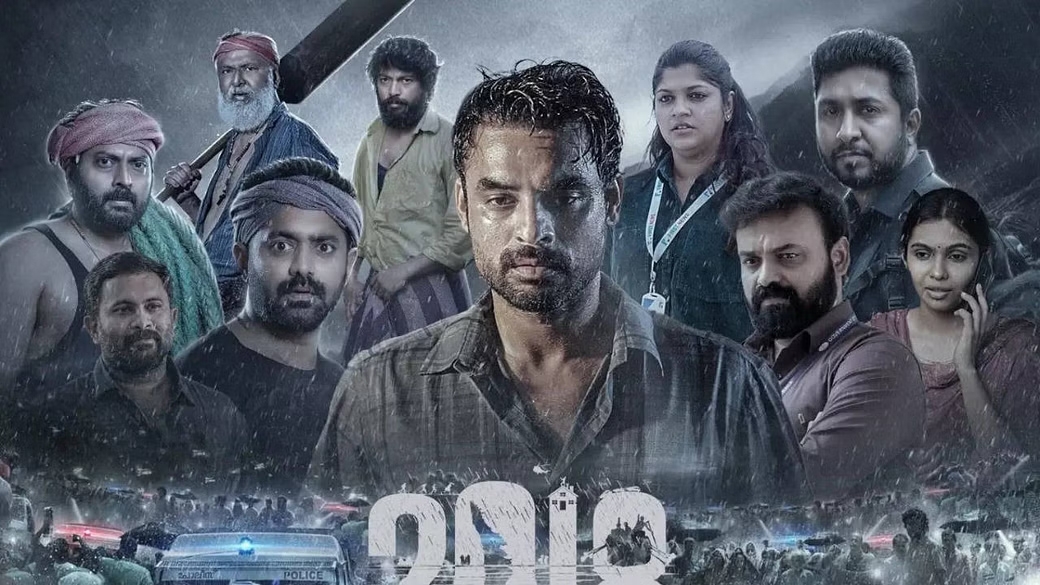 CHENNAI,
SURVIVAL drama "2018-Everyone is a Hero", based on the Kerala floods that year, is India's official entry to the Academy Awards 2024, the Film Federation of India announced here on Wednesday. Addressing a press conference, Girish Kasaravalli, noted filmmaker and Chairperson of the selection committee, said that the 16-member jury unanimously selected the Malayalam film to represent the country. Kasaravalli, a renowned voice in Kannada cinema, said they had a lengthy discussion before choosing "2018" to represent India at the 2024 Academy Awards. "The jury really represents the film fraternity. It was a panIndian selection. And we were happy that we were 16 members and we watched 22 films in one week's time. It was a difficult decision because there were so many good films and we had to analyse to find out which film had better merit. Finally, we decided on '2018 - Everyone is a Hero'," the filmmaker said. According to Kasaravalli, the film highlights "Indian ethos, situation and people".
"It's a film that talks about a calamity that Kerala faced in 2018. It not only represents India but also the calamity that's happening around the world. The film also excels cinematically and technically," he added. Lead star Tovino Thomas, who is currently in Amsterdam for the Septimius Awards where he won the best Asian Actor trophy for"2018", said it was time for a double celebration for the team. "I was very happy last night and woke up even happier to this exciting news as our film '2018' has been selected as India's official entry (to Oscars). We worked in extreme conditions but it's all paying off. This movie is now getting international acclaim.
It's great," Thomas told PTI over phone from Amsterdam. Ravi Kottarakara, FFI president, said as many as 22 titles including Hindi films "The Kerala Story", "Rocky Aur Rani Kii Prem Kahaani", "Gadar 2", "Zwigato", "The Vaccine War", "Mrs Chatterjee Vs Norway" as well as "Balagam" (Telugu), "Vaalvi" (Marathi), "Baaplyok" (Marathi) and "August 16, 1947" (Tamil) were also in the running. But the jury unanimously chose "2018", directed by Jude Anthany Joseph. "2018" also stars Tanvi Ram, Kunchako Boban and Aparna Balamurali. In June, the makers claimed that the film had crossed over Rs 200 crore at the box office to become the highest grossing film in Malayalam cinema.