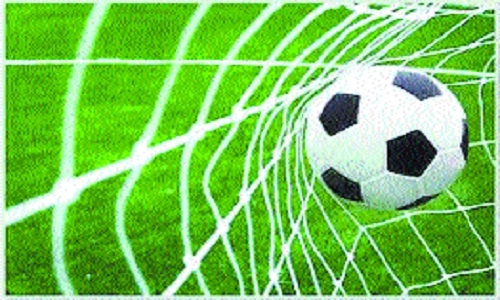 Principal Correspondent
THE tussle between Nagpur Academy Football Club (NAFC) and Nagpur District Football Association (NDFA) seems to be getting more intense with the club president alleging that he was pressured to sign on the dotted lines by NDFA officials. Addressing the media, NAFC President Abdul Rafique alleged that he was forced to write the apology letter with an assurance to "close the matter." He also said that he will meet WIFA Secretary Souter Vaz and All India Football Federation President Kalyan Choubey in coming days to put his side of the story. NDFA has banned NAFC for forging the signature of Secretary Iqbal Kashmiri to complete the process of getting license to start an I-League team. Rafique had admitted to forging the signature of Kashmiri. However, in a U-turn, Rafique stated that his club's secretary Rehan Anees never signed any document and was not in the city on that day. "Anees was not in Nagpur. He did not forge anybody's signature.
The email with the letter attached was sent by one Atul Pandit to WIFA. I never asked this person to send the mail. I don't know who signed the document," claimed Rafique. However, when 'The Hitavada' contacted Pandit, he accepted that the email was sent through his email id to WIFA as he always supports clubs in filling the CSR (transfer and affiliation) forms. "Two persons from NAFC came to me and requested to fill and mail the form to WIFA as they are not used to the online process. "I have helped Sportians FC in the same process earlier also hence I accepted their request. I don't know them by name but can recognise them by face. They said they got the signature and stamp from NDFA and wanted to mail the form immediately. "I just helped them. I have no involvement in this episode," explained Pandit. Meanwhile, Rafique has decided to take the matter to higher ups and will be meeting WIFA Vaz and All India Football Association President Chaubey. "I will be meeting WIFA Secretary Vaz in Mumbai on September 9 and will appraise him about the 'misdoing' of NDFA.
I will also be meeting AIFF chief Kalyan Chaubey in New Delhi on September 15. I am not stopping here and will fight till the end," said Rafique. When asked why he gave a written apology to NDFA when none of his club members forged the signature, Rafique said, "I was pressured to do so by Kashmiri and other members present there. They also said that they will close the matter and will not take any action. But to my surprise they first relegated my team and then suspended it. They cheated me," alleged Rafique. The press conference was also attended by Raju Ansari, Rehan Anees, Javed Akhtar, Shahid Rangoonwala and Anikesh Tandekar.